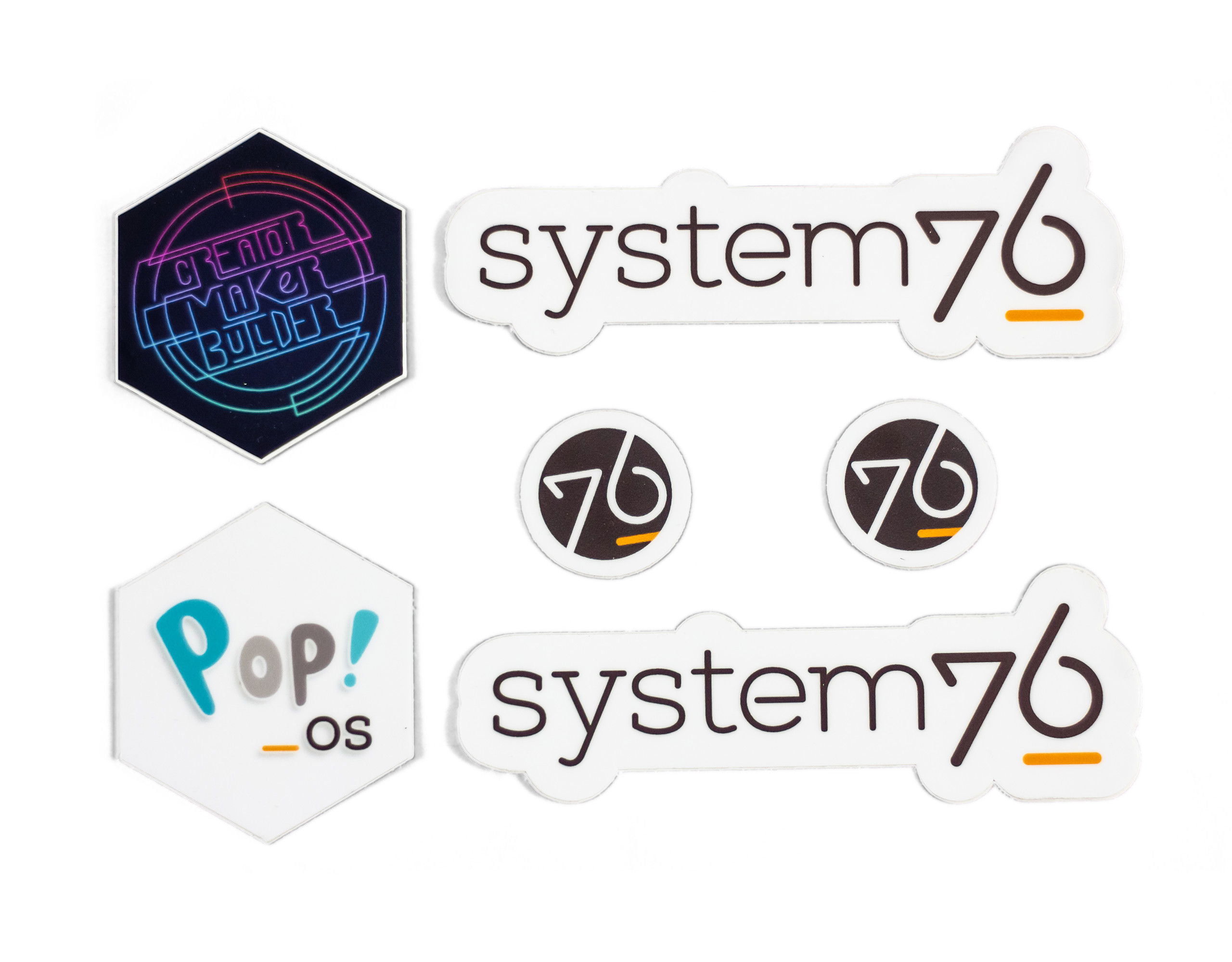 Because we ♥ our fans.
Send a self-addressed stamped envelope (at least 3.5×5″ to prevent folding) to your local address below and get a set of free stickers. Because we love you. And we all love Pop!_OS!
United States
System76, Inc. (Free Stickers)
4240 Carson St. Suite 101
Denver, CO 80239
UK
Nadim Gomez
Flat 2, 277 Eversholt Street
London, England
NW11BA
Mexico
Teziutlan Norte 37
Colonia La Paz, CP
72160 Puebla, PUE
Mexico
Netherlands
S0L1D Heroes
Please send an email to:
Spain
José Miguel Sarasola
Please send an email to:
Portugal
Please send an email to:
Romania
Please send an email to:
Australia
Jeff Wilson
c/o Ashdown Ingham
Unit 2, 30 Cobbora Road
Dubbo, NSW 2830
Philippines
Grant Richard
Burnham Hill Condominium, Kisad Rd
Baguio City, Benguet 2600
Taiwan
Juan & Ashley
10F., No.463, Minyou 3rd St.
Taoyuan Dist. Taoyuan City 33050,
Taiwan (R.O.C.)
Colombia
Jhosman Lizarazo
Please send an email to:
Canada
Byron Vasquez
37 Bellhaven Crescent
Brampton ON. Canada
L6R0W6
Hong Kong
Rex Ng
Please send an email to:
India
Rishav Dutta
138, Keshab Chandra Sen Street
Keshab Residency, Block 1 Flat-3A
Kolkata-700009
West Bengal,India
Israel
Gil Hasson
Please send an email to: