Thelio
We believe in open hardware that's powerful, compact, quiet, beautiful and upgradable—so we made it. What will you make with it?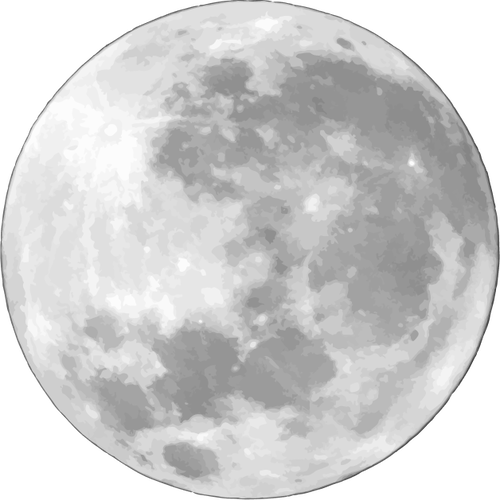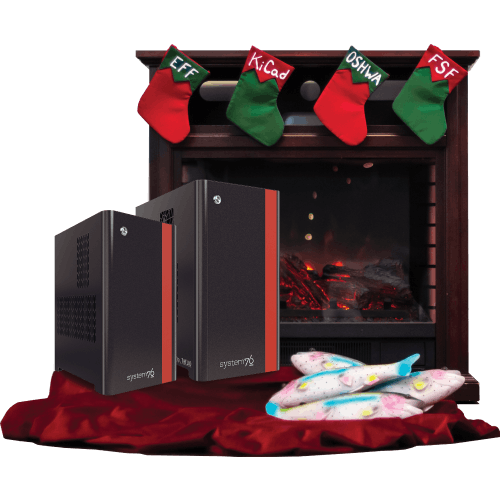 TUXMAS SAVINGS
Upgrade & Save up to $460 thru December 26th!
Crafted With Intention in Denver, Colorado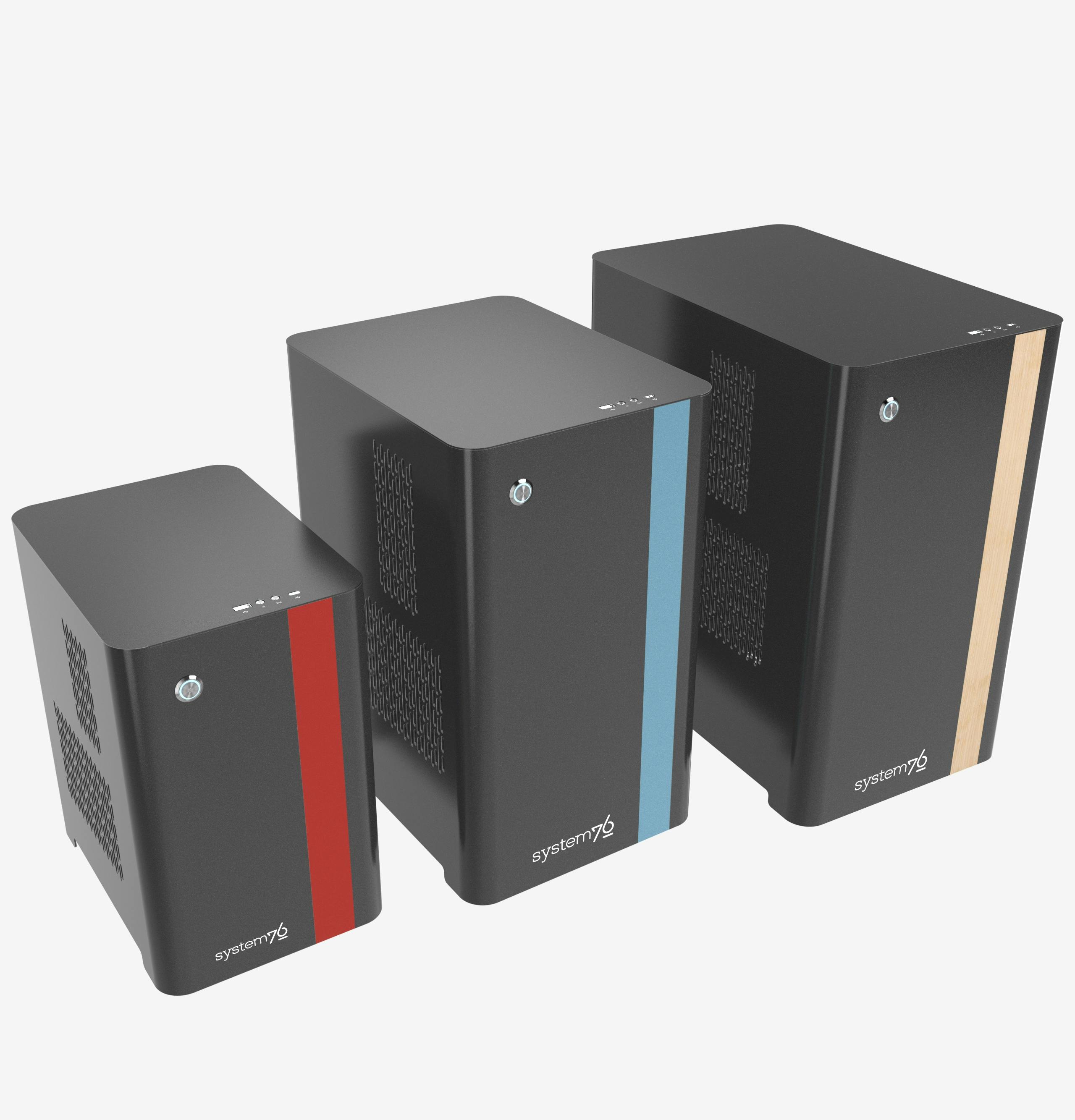 Swappable accent colors
Let your alter ego shine with swappable color accent panels on Thelio! Ponder with Neptune Blue, or use Martian Red to rise to the challenge. And when the day is done, Farout Pink will help you blow off steam on Steam.
HARDWARE THAT'S REALLY, TRULY YOURS
System76 supports every user's right to repair. In fact, the desktop is designed for it. When you buy a Thelio from us, it's yours to customize, upgrade, tinker, and replace parts at will. We back this promise with lifetime support for your product and a 30-day money back guarantee.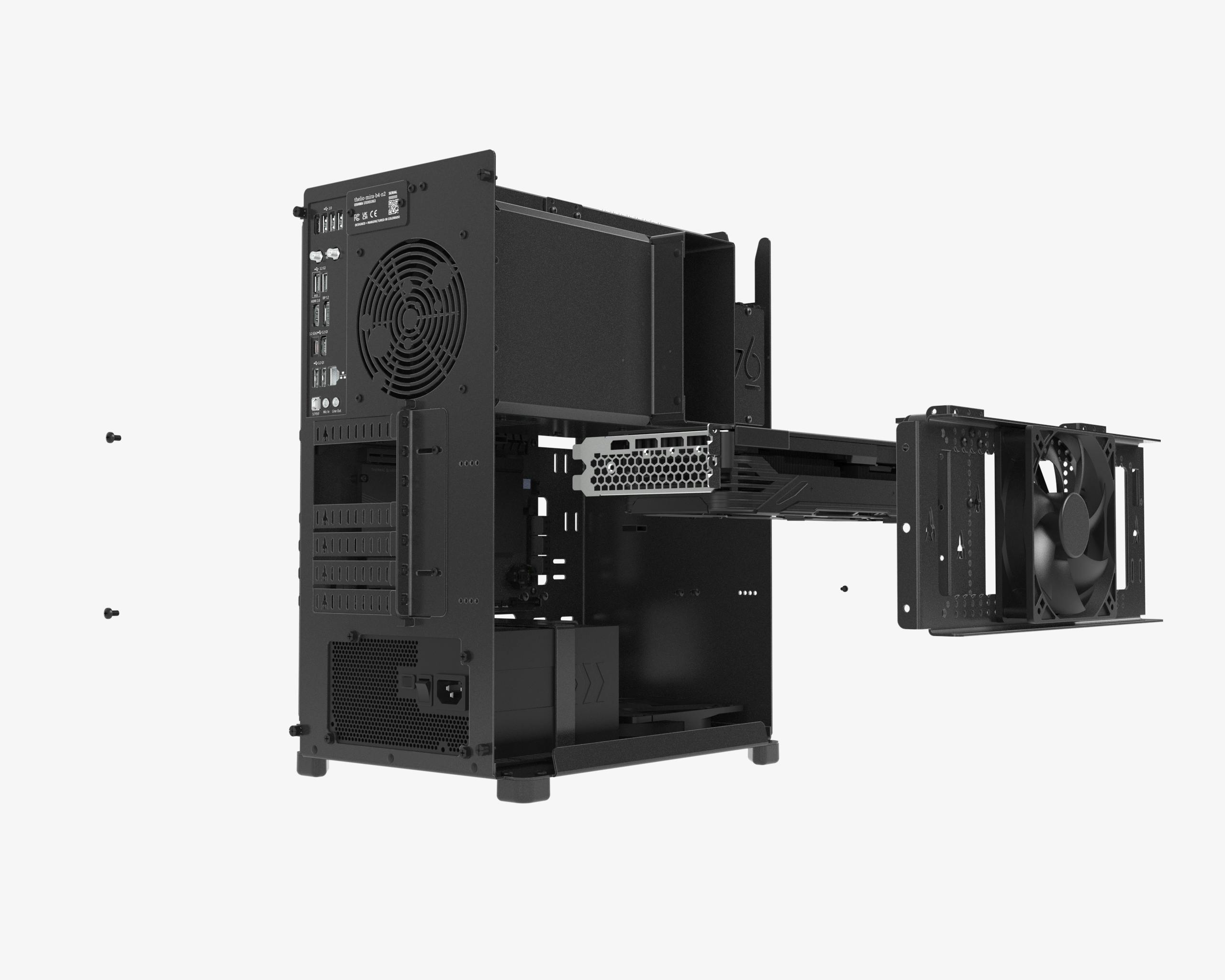 Easy Access Storage
Hot swap SSDs make adding and swapping drives simple. 2.5" drive goes in, 2.5" drive comes out.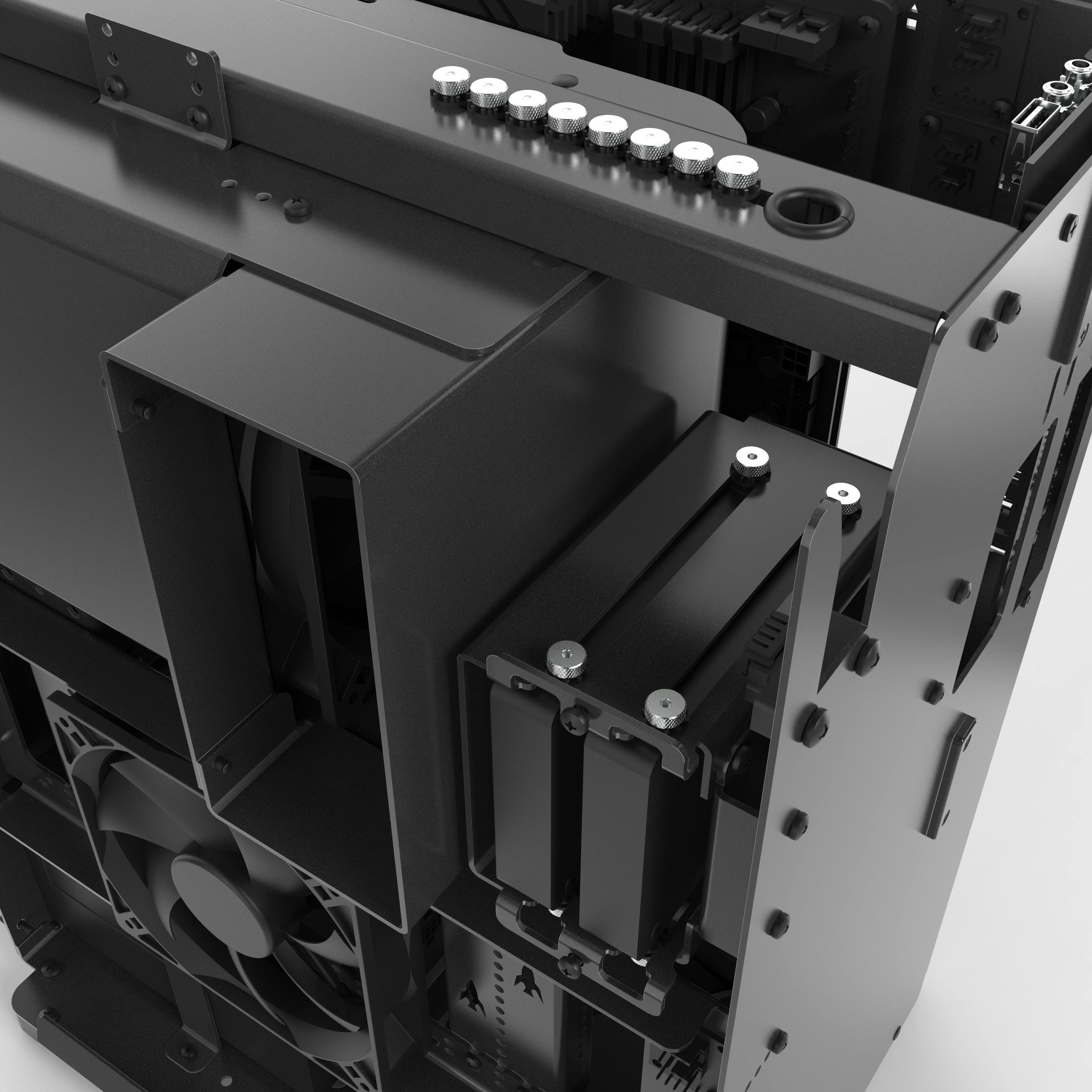 Screws Secured
Drive screws for 2.5" drives are fastened to the system so that they stay easy to find when you need them.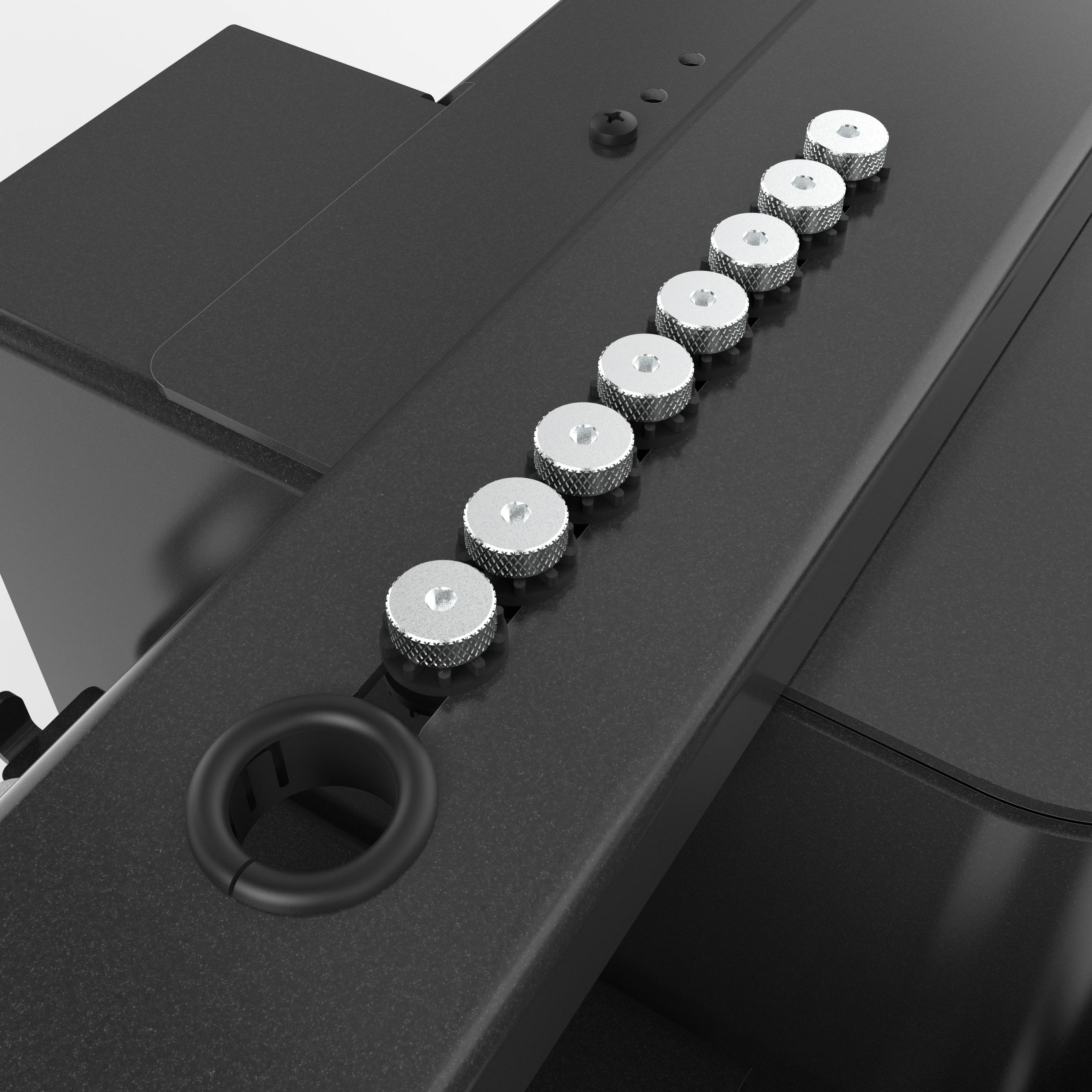 Pre-Wired for Upgrades
Wires shipped inside the system accommodate the most powerful GPU configurable on your desktop.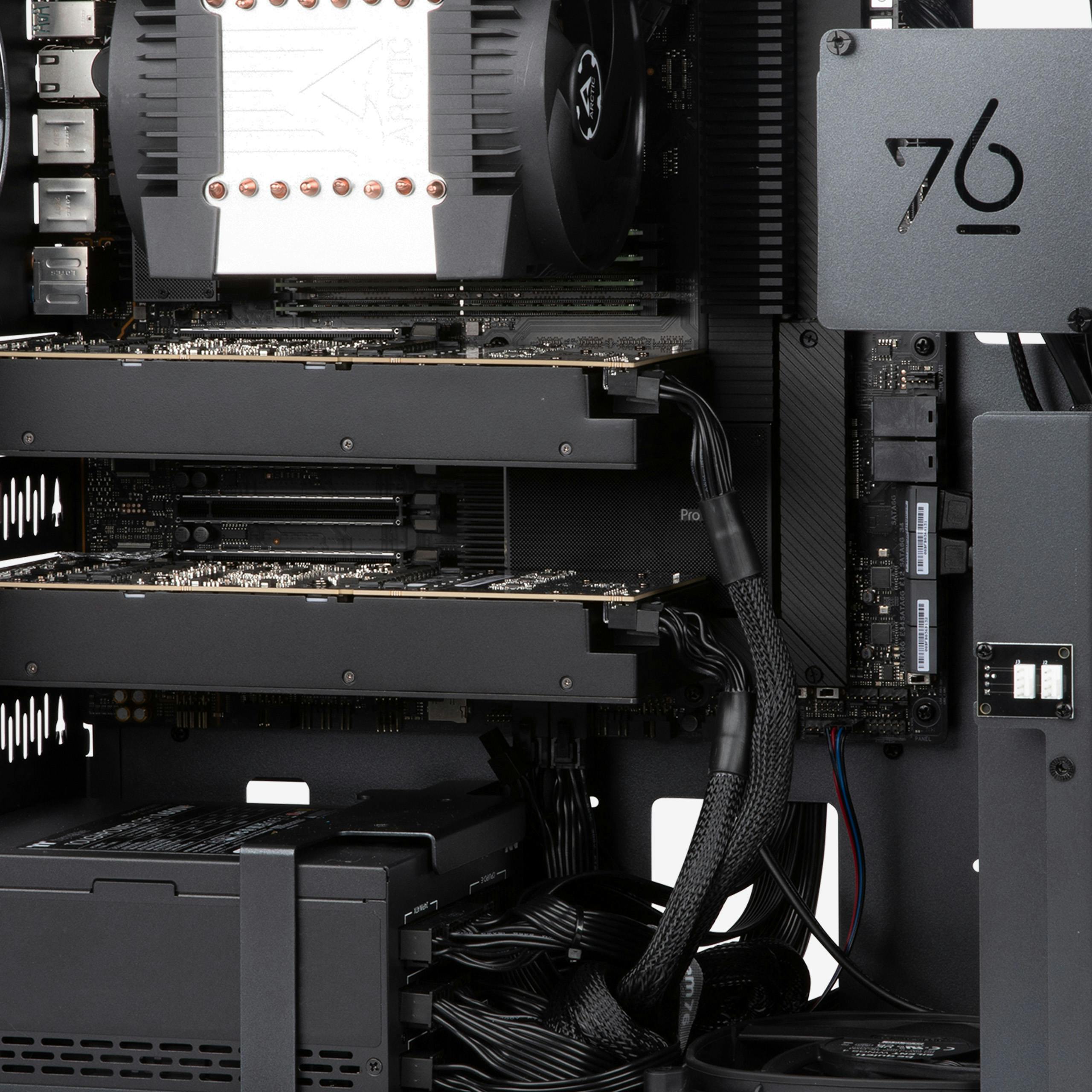 UNLEASH YOUR POTENTIAL ON POP!_OS
Thelio pairs with Pop!_OS to keep you progressing at full speed, every step of the way. Auto-Tiling, Workspaces, and Keyboard Navigation accelerate your workflow with comprehensive shortcuts.