Customized Servers for Every Client
Whether you need power up front or room to grow, System76 servers are configurable to balance budget and performance.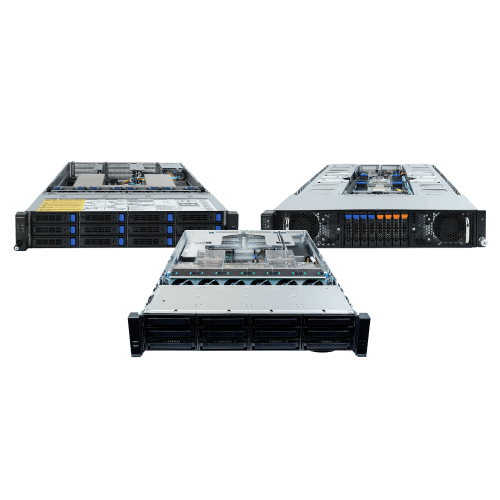 IBEX GPU SERVERS
Now configurable with up to 10x GPUs, the Ibex GPU server line is ideal for all your AI/ML needs, providing ample compute power to model, train, and accelerate your workloads.
AMD EPYC 9004 or Intel Xeon 4th Gen Processors
NVIDIA or AMD GPUs
PCIe 5.0
ELAND SERVERS
The Eland server line now boasts up to 128 Cores per socket, while also experiencing substantial improvements in memory, storage, and expansion. These enhancements greatly benefit the total cost of ownership, making Eland servers a powerful and cost-effective solution.
AMD EPYC 9004 Series Processors
12 Channel DDR5 4800 MHz Memory
PCIe 5.0 Expansion
Jackal Servers
The latest update to the Jackal server line provides a perfect combination of performance and customization. Whether you're looking for massive storage, fast memory, or trying to find a blend for your custom environment the Jackal is up for the task.
Intel Xeon 4th Gen Processors
8 Channel DDR5 4800 MHz Memory
PCIe 5.0 Expansion