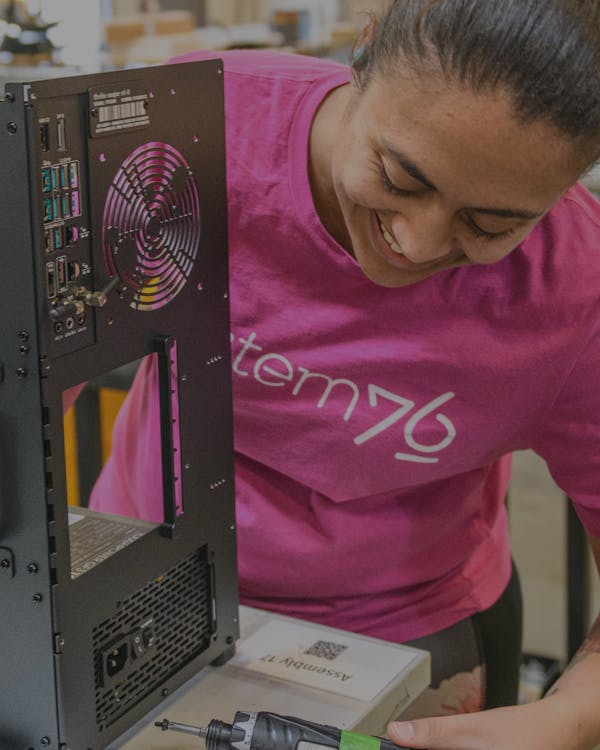 Manufacturing
Designed by nerds. Engineered by experts. Handcrafted by humans. All in Denver, Colorado.
US-SOURCED MATERIALS
Thelio desktops and Launch keyboards are designed, engineered, and manufactured at our factory in Denver, CO using aluminum sourced from US companies.
Locally Brewed
We started manufacturing desktops in 2018 and we've been expanding operations ever since. Our desktops and keyboards are designed, engineered, cut, milled, bent, sanded, powder coated, wired, assembled, tested, and iterated without leaving the building.
R&D
From sketch to final, we take our time creating new products to ensure consistent, premium quality. Our research and development explores a long list of factors until we've struck the right balance of form, function, speed, and price.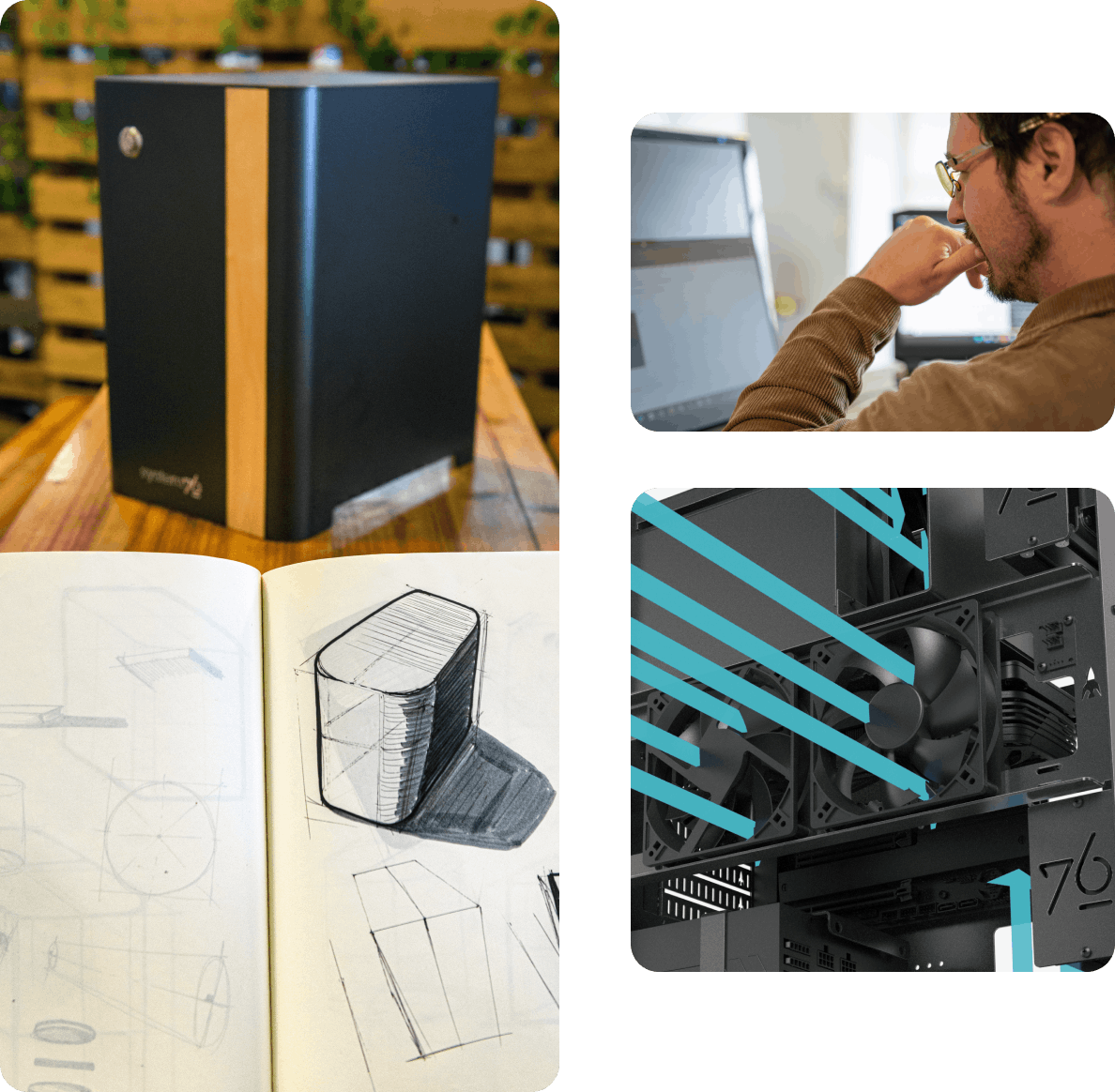 Airflow
We engineer each desktop with a dedicated thermal system to prevent even the most powerful components from throttling, or becoming too hot to function at their full potential.
Acoustics
We built a soundproof Rubik's Cube in our factory where we can accurately test how loud our machines are after each major iteration — and how quiet we can make them.
Custom PCBs
We use open source circuit boards in both Launch keyboards and Thelio desktops. The Thelio Io daughterboard uses system data to regulate desktop thermals, and also provides an internal power button when the chassis case is off.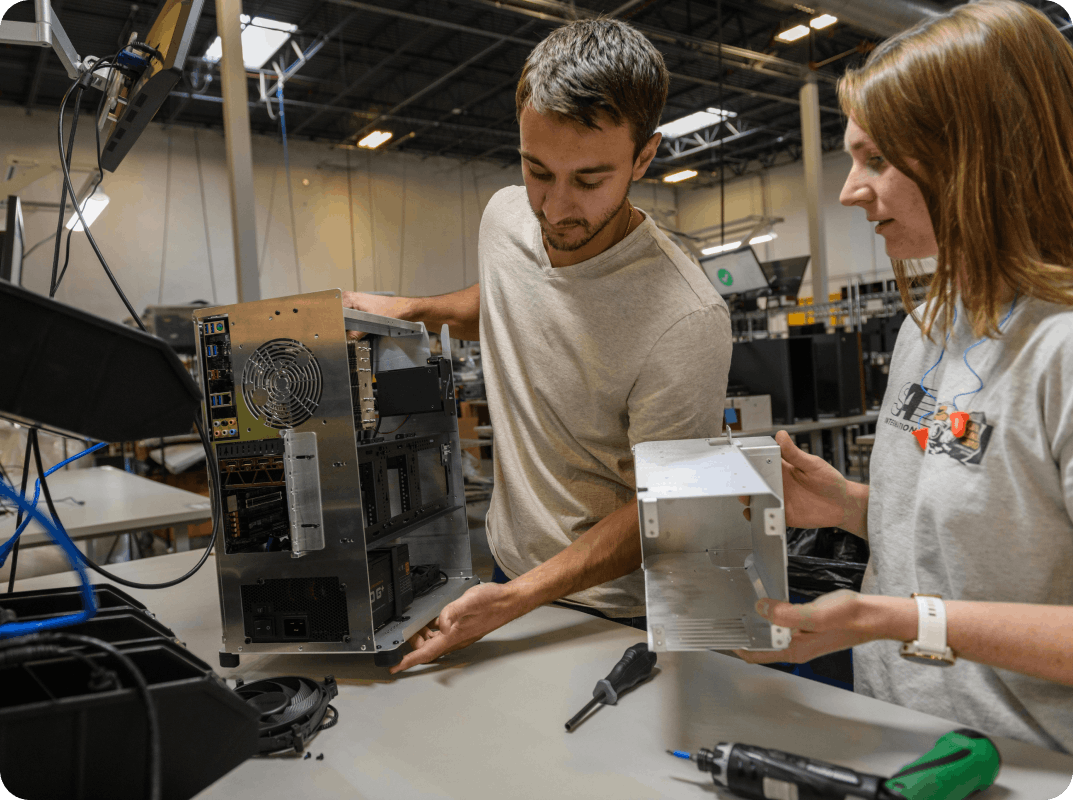 INNOVATION INSPIRED BY YOU
User feedback drives us to constantly iterate and adapt to your needs. Each iteration serves to keep our customers and employees happy with the products we make. And because we manufacture in-house, any changes that pass testing can be immediately applied to production.
SEE OUR DESIGN FILES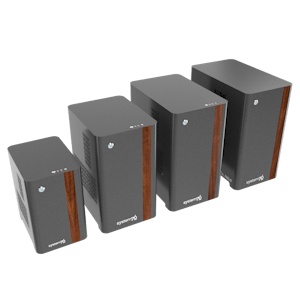 Thelio Desktops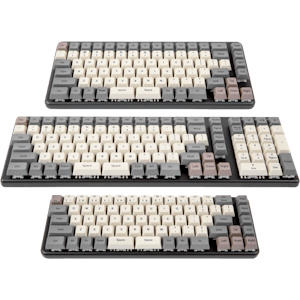 Launch Keyboards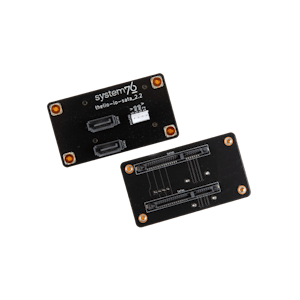 Thelio IO