Thelio
We believe in open hardware that's powerful, compact, quiet, beautiful and upgradable—so we made it. What will you make with it?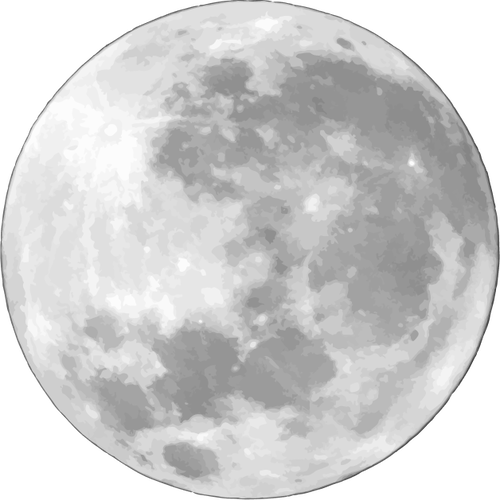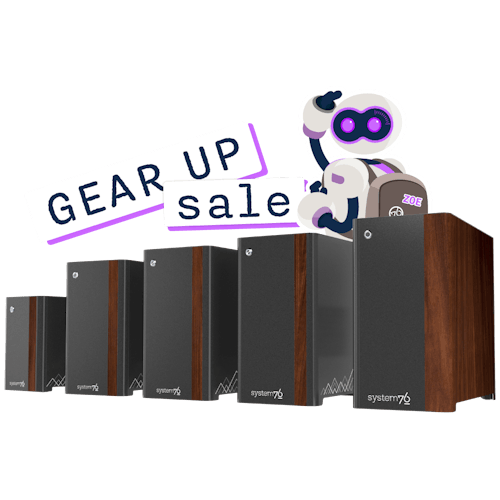 Crafted With Intention in Denver, Colorado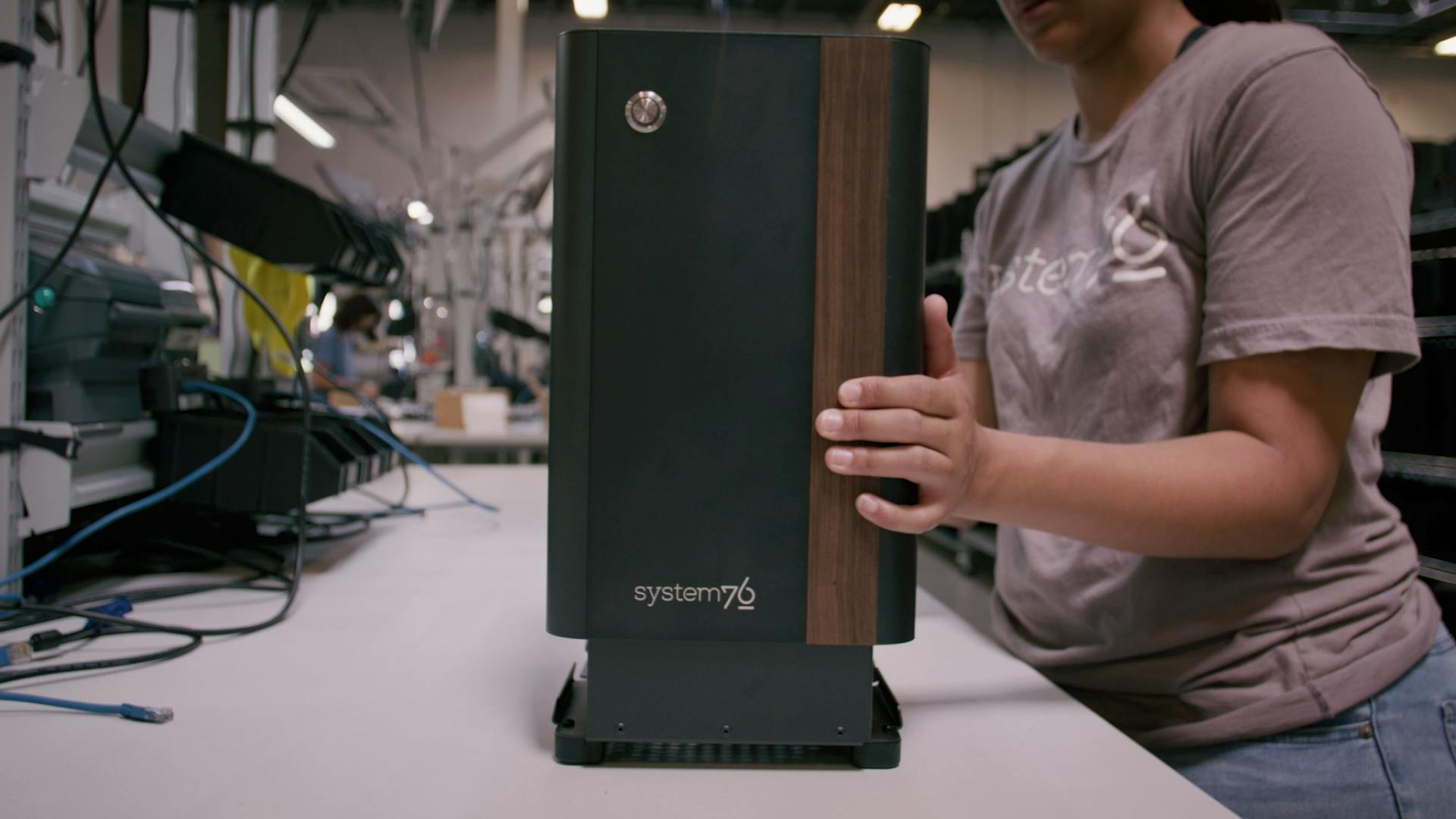 1
US-sourced materials, US-based expertise
Thelio desktops are designed, engineered, and manufactured at our factory in Denver, CO using aluminum and wood sourced from US companies. For every Thelio purchased, we plant a tree through the National Forest Foundation.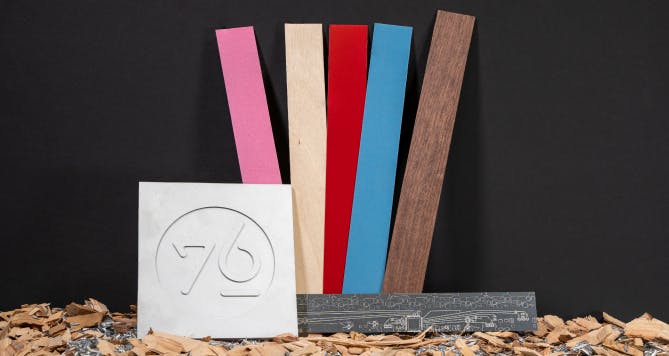 2
Aluminum origins
Thelio begins as a solid sheet of aluminum. This is fed into a CNC laser-punch machine, where it's cut, formed, and threaded.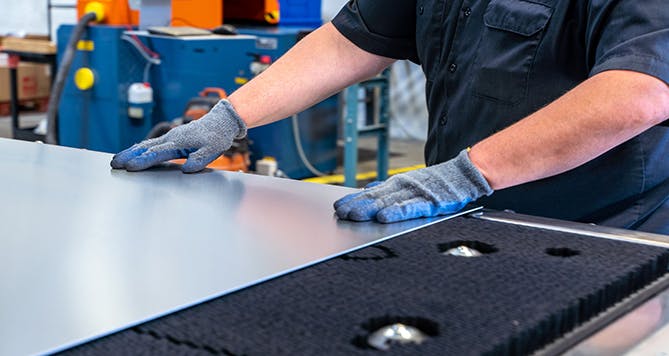 3
Parts take shape
Chassis parts are cut and bent to precise measurements, ensuring each machine ships with the same high-quality construction.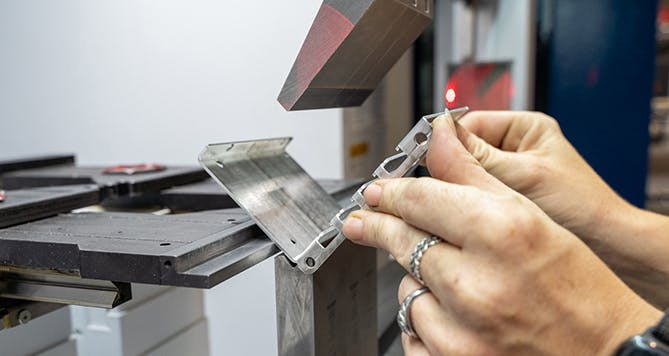 4
Infused with elegance
Shimmering black powder coats the aluminum with a premium cosmic aesthetic. Every design choice embodies the character of our company and community.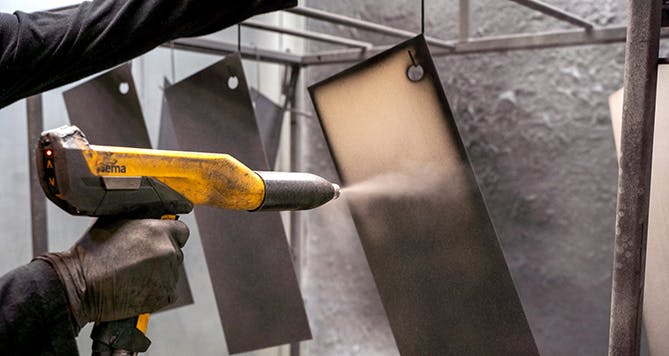 5
Colors to match
Swappable color accent panels change Thelio's look to mesh with the user's personality. Color options include real walnut or birch wood, Neptune Blue, Martian Red, Farout Pink, or Etched PCB Traces.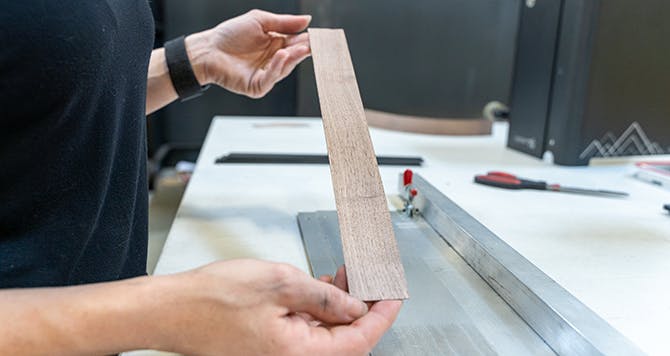 6
Custom components
Assembly technicians combine parts and equip the latest, most powerful components as designed by the user.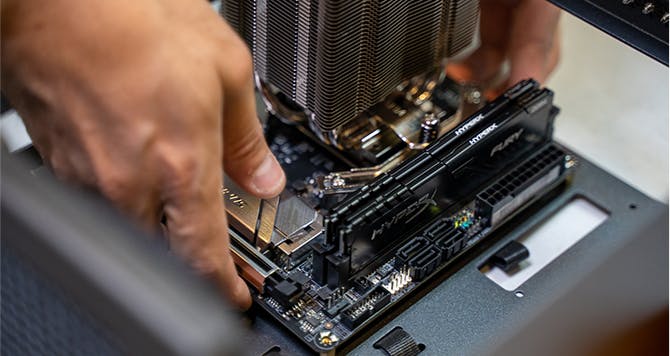 7
Handled with care
Lastly, your system is delicately packaged for interstellar transit. Fully assembled Thelio desktops ship to US and Canada, with more locations to come!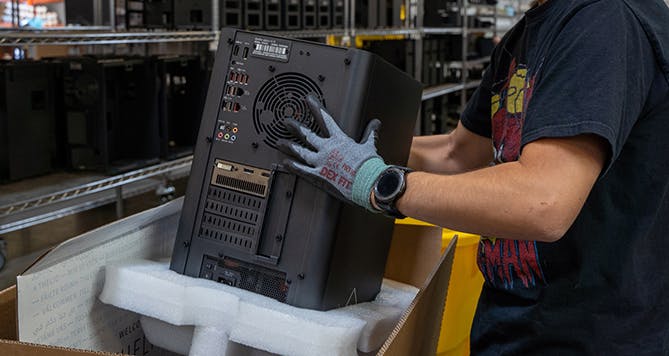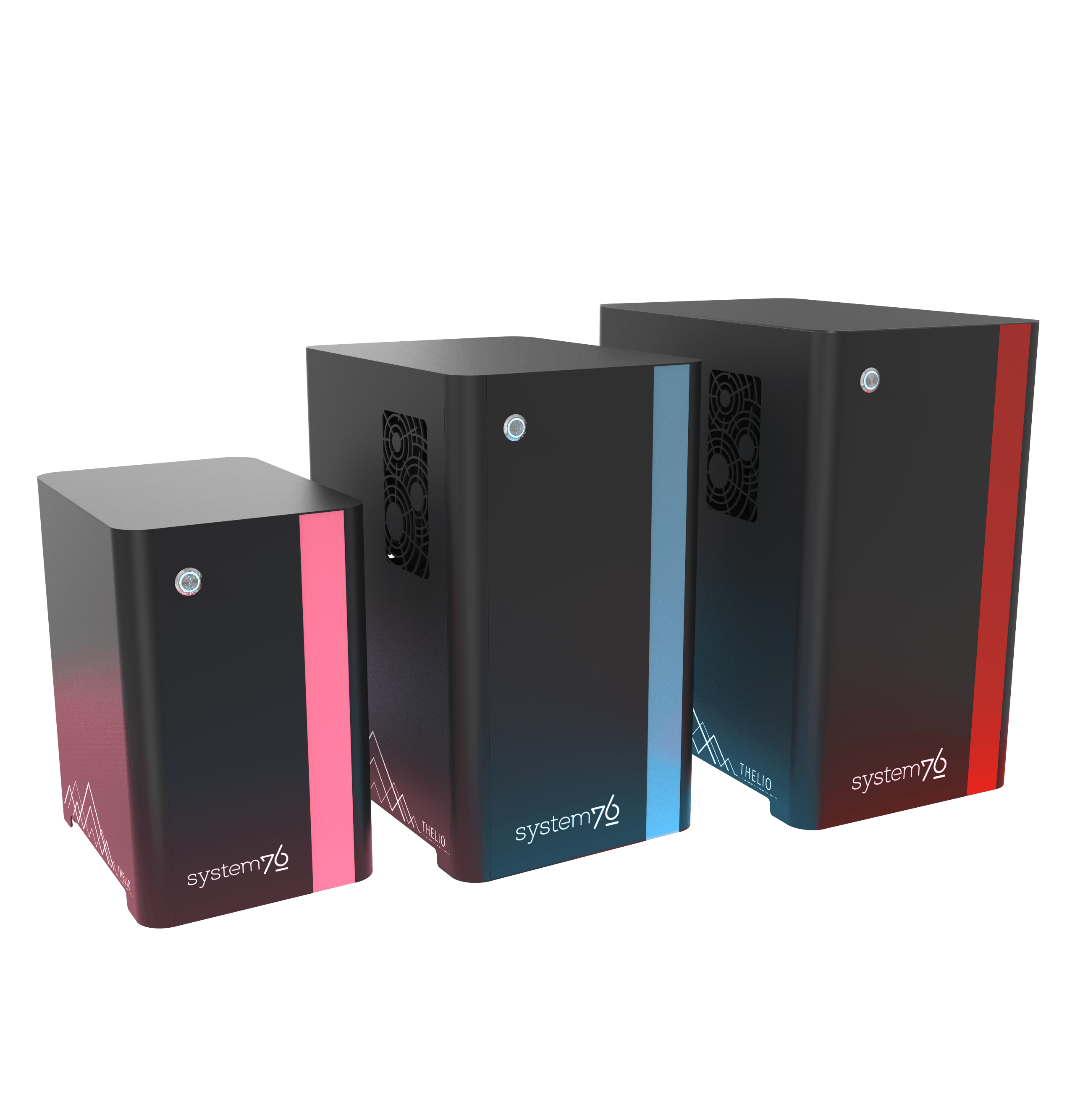 Swappable accent colors
Let your alter ego shine with new swappable color accent panels on Thelio! Ponder with Neptune Blue, or use Martian Red to rise to the challenge. And when the day is done, new Farout Pink will help you blow off steam on Steam.
ENGINEERED TO EXCEL
Our products are constantly evolving. Customer feedback and thorough testing help us craft a faster, quieter, and longer-lasting system. Each iteration addresses the needs of our users while streamlining processes. And because we manufacture in-house, any changes we make can be applied to our production process as soon as they've passed testing.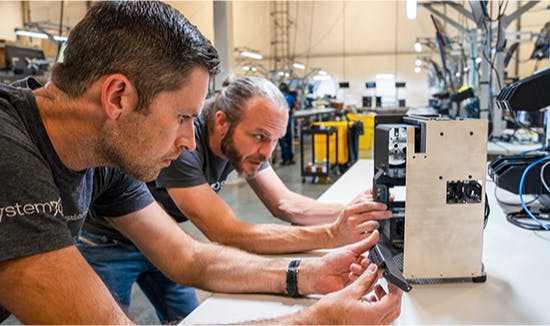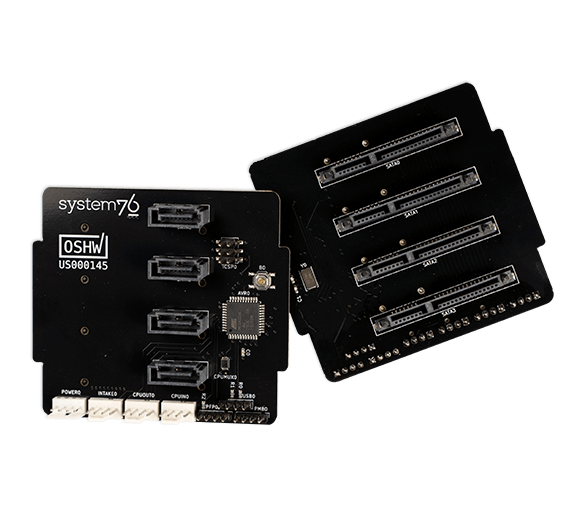 OPTIMIZED BY THELIO IO
Thelio Io is a System76-designed chassis controller and hard drive backplane that regulates Thelio's thermals for consistent performance output. It does this using motherboard data, fan speed, GPU data, and OS data to coordinate optimal airflow and acoustics.
HARDWARE THAT'S REALLY, TRULY YOURS
Making hardware that's open source allows anyone to learn from the Thelio design, adapt it, improve it, and make derivative works inspired by what we've created. Thelio desktops and Thelio Io are all OSHWA-certified open source hardware licensed under GPL v3 and CC-BY-SA, with design files hosted on GitHub. We hope Thelio can be a spark for open source hardware just as GNU and Linux were the sparks that forever changed the way software was developed and shared nearly three decades ago.

System76 supports every user's right to repair. In fact, the chassis is designed for it. When you buy a Thelio from us, it's yours to customize, upgrade, tinker, and replace parts at will. We back this promise with lifetime support for your product and a 30-day money back guarantee.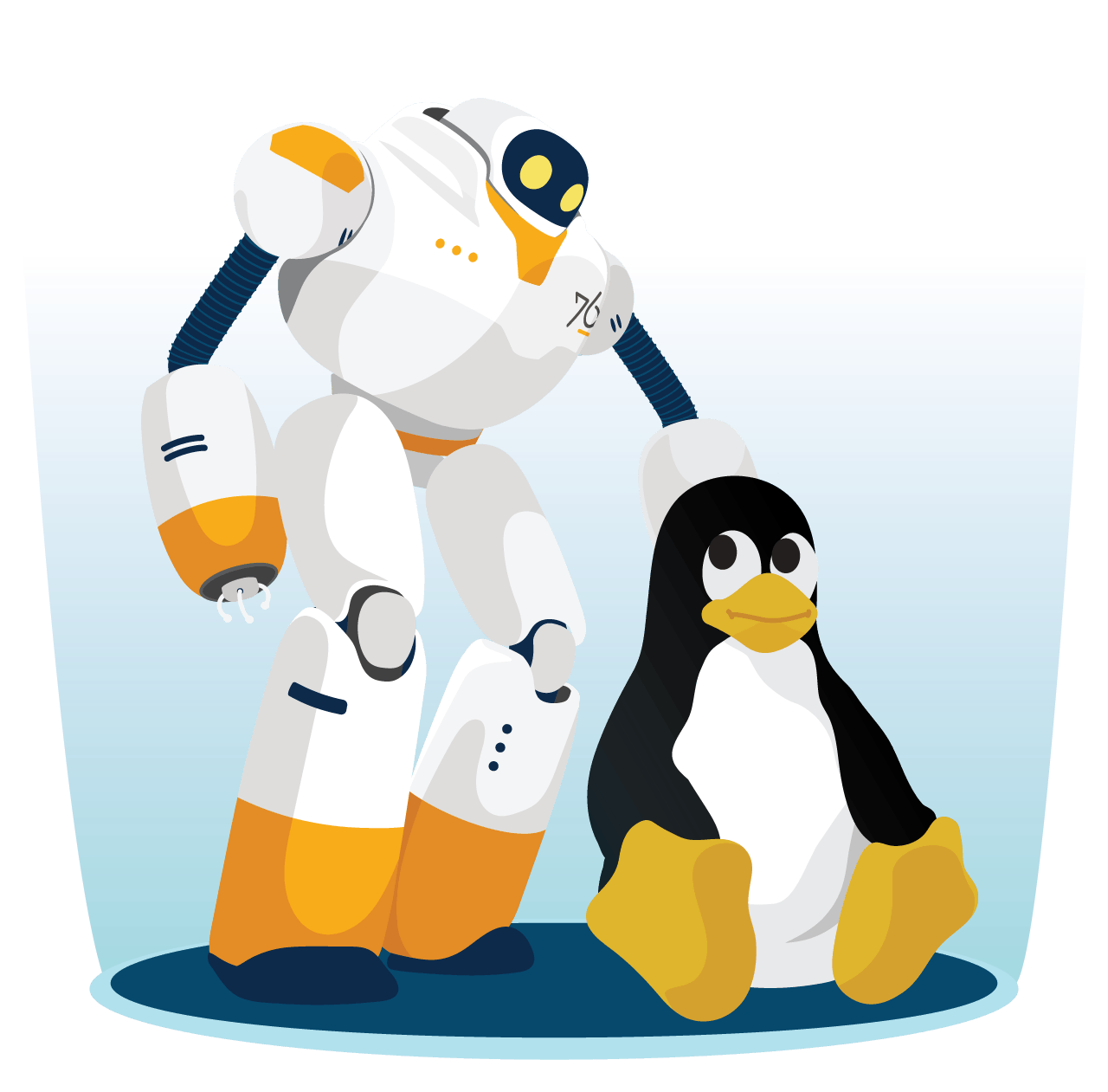 UNLEASH YOUR POTENTIAL ON POP!_OS
Thelio pairs with Pop!_OS to keep you progressing at full speed, every step of the way. Auto-Tiling, Workspaces, and Keyboard Navigation accelerate your workflow with comprehensive shortcuts.