Thelio Spark
Thelio Spark provides room for upgrades, and budget-friendly origins, for a desktop that grows as you do.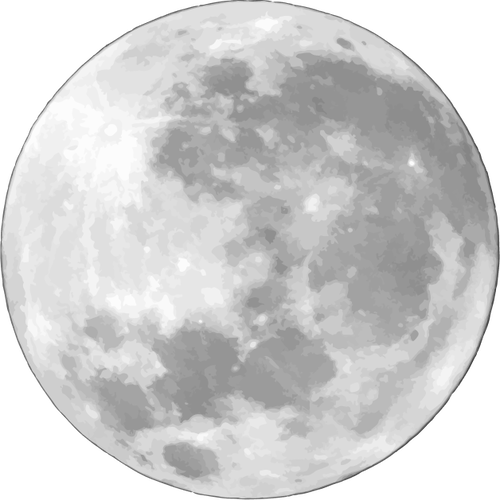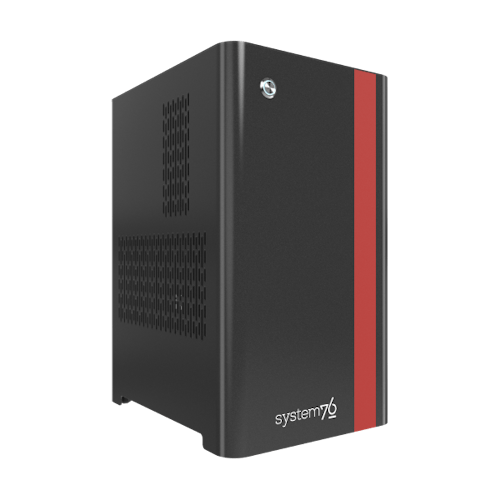 TUXMAS SAVINGS
Upgrade & Save up to $330! Plus, get a free 2024 Tux calendar with your computer thru December 26th. (Limited run. While supplies last.)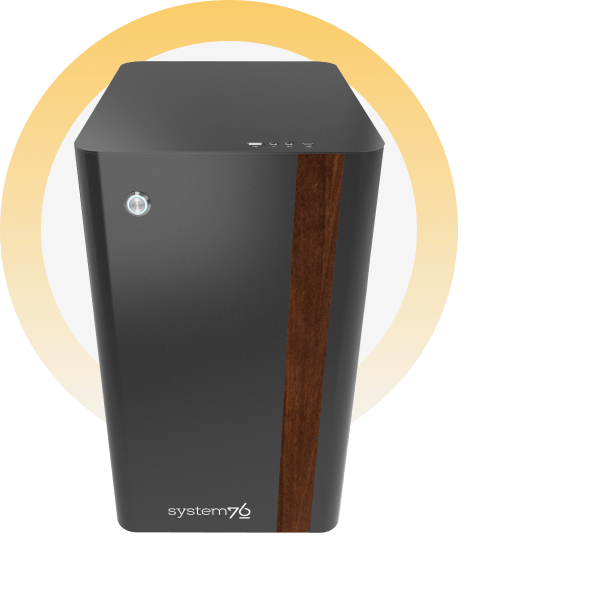 Essential
6-core 12th Gen Intel i5-12400 CPU
16GB DDR4 RAM (3200MHz)
1TB PCIe 4.0 M.2 SSD storage
Integrated graphics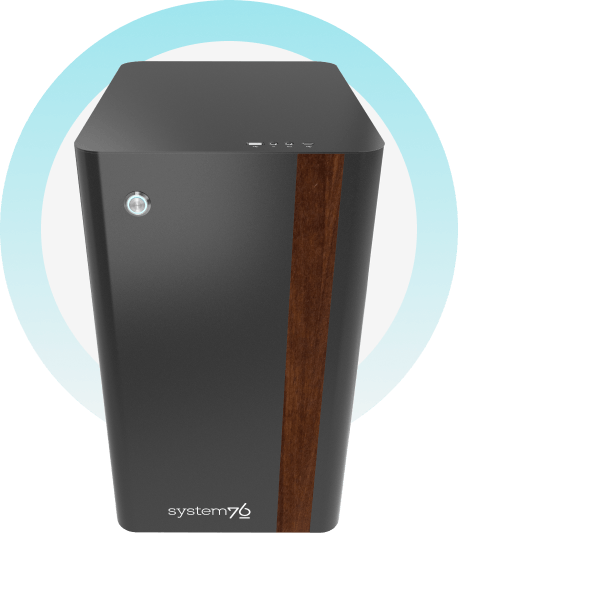 Empowered
10-core 12th Gen Intel i5-12600K CPU
32GB DDR4 RAM (3200MHz)
2TB PCIe 4.0 M.2 SSD storage
AMD Radeon RX 7600 graphics
$1,499.00
$1,449.00
$50 Off!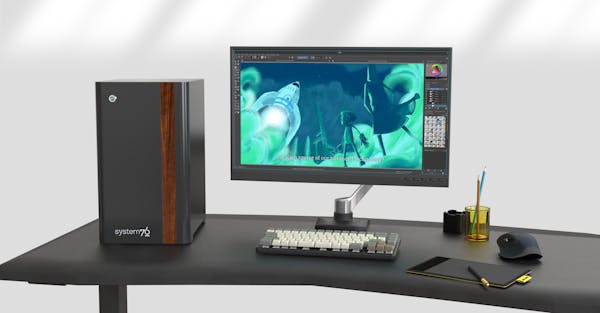 THE STARTER DESKTOP
Elevate your skills with a reliable system that keeps out of your way. Teach your kids the ins and outs of open source software. Hand the keyboard to Grandma and watch her checkmate robots like a sage. Thelio is easy to use, both for everyday users and budding engineers.
Everything you Need
Surf the web, make a playlist, or get productive in word processors and spreadsheets while connecting to a variety of top and rear ports. Thelio Spark picks up where your last system left off — and picks up speed, to boot.
Grow your STEM Career
Learn a new programming language or expand the magic you're capable of making. Efficient features and compatible software tools help you perfect your craft in record time.
Open Floorplan
Thelio Spark provides both room to live and room to grow. The system's open source hardware design is quite compact for its size, yet spacious inside, for easy component installation in a small area. Expand your setup with a variety of top and rear ports.
PROMOTION-WORTHY
Create opportunity with a computer that works as fast as you do. Thelio Spark has the performance and thermals to maintain your pace throughout the day.
More Tabs!
Thelio Spark handles more than a healthy number of open browser tabs. On Pop!_OS, you can even stack windows together from different applications like tabs in a web browser, and toss windows aside in a new workspace when you're feeling the clutter.
Ample Storage
Fill your drives with up to 32TB of documents, screenshots, spreadsheets, music, powerpoints, games, and your favorite Star Trek gifs. This may take some time.
Make Yourself Heard
High wifi speeds, virtually silent fans, and a slab of wood or powder coated aluminum that looks great on camera. With a setup like this, the boss will have no choice but to listen to your ideas. Once you unmute, that is.
POP!_OS DELIVERS
Do what you do best — with an OS that stays out of your way. Pop!_OS is engineered to keep you innovating as quickly as possible, and it does this without collecting your user data. While we've made it easy to learn, System76 Support, Pop!_OS developers, and online community members are here to answer any questions you may have.
Work Your Way
Pop!_OS offers comprehensive, yet simple, settings to help you achieve your most productive workflow. Customize the dock, create keyboard shortcuts, or hide buttons for a minimalist look. Choose when and how often you update, either manually or automatically.
Keep Focus Intact
Move from one task to another along the shortest route without stopping to ask for directions. Press a single key to open apps, view settings, switch windows, search the web, open a file, use the calculator, or run a terminal command, all from the same location.
Defeat Chore-ganizing
Create, make, build — and organize effortlessly as you go. Workspaces keep relevant windows together while hiding clutter. Group apps together by category or project in the App Library. Use Auto-tiling to arrange windows automatically. Spend more time on what matters with Pop!_OS.
Swappable accent colors
Let your alter ego shine with new swappable color accent panels on Thelio Spark. Thrive in a learning environment with Contemporary Birch, then use Etched PCB Traces to tinker on your own path. Vibe with a desktop that feels your own.
HANDCRAFTED IN DENVER, CO
Rigid aluminum is cut, powder coated, and molded into a light, durable chassis. From the Solar System exhaust commemorating the UNIX Epoch to its arcade-style power button, Thelio Spark adds elegance and character to your desk.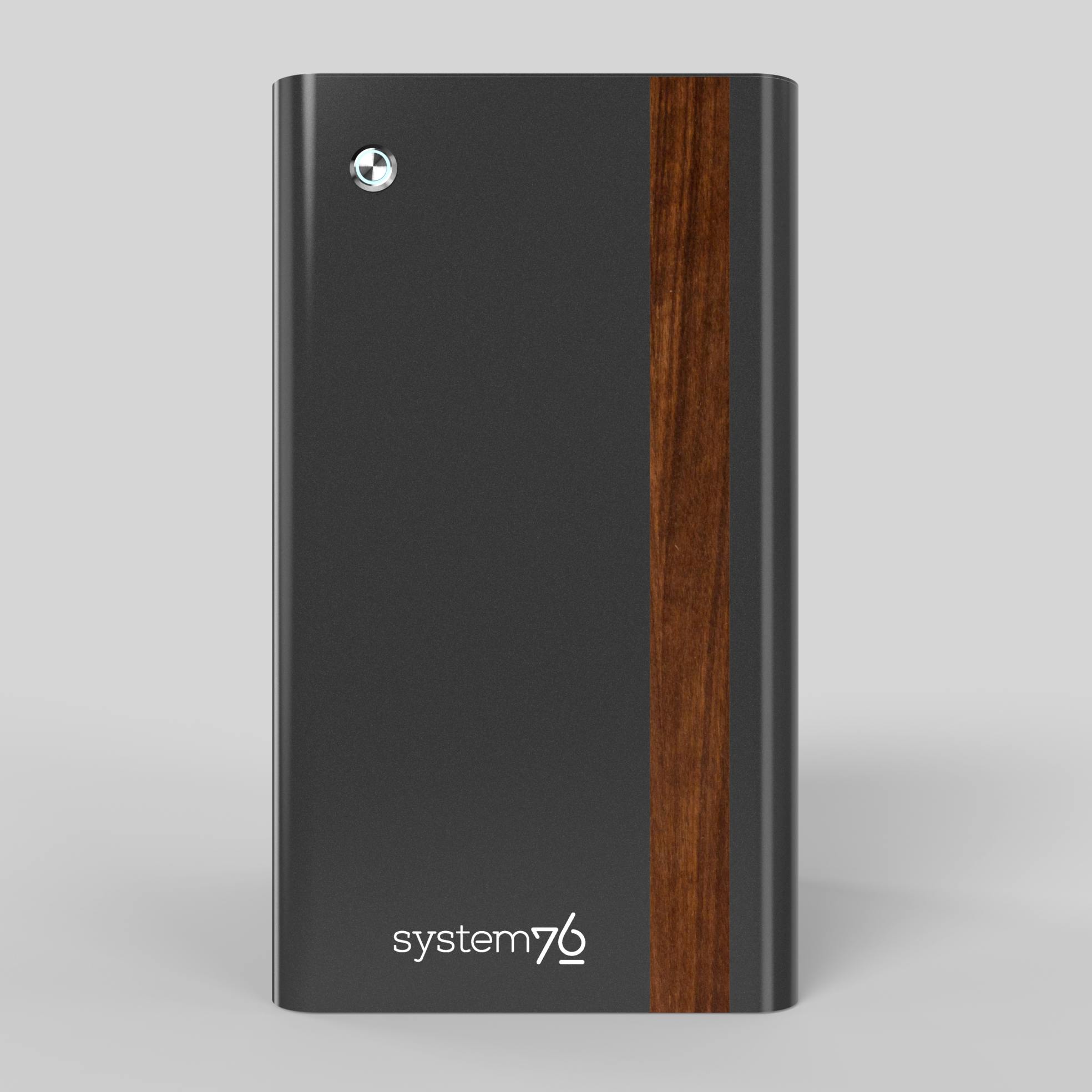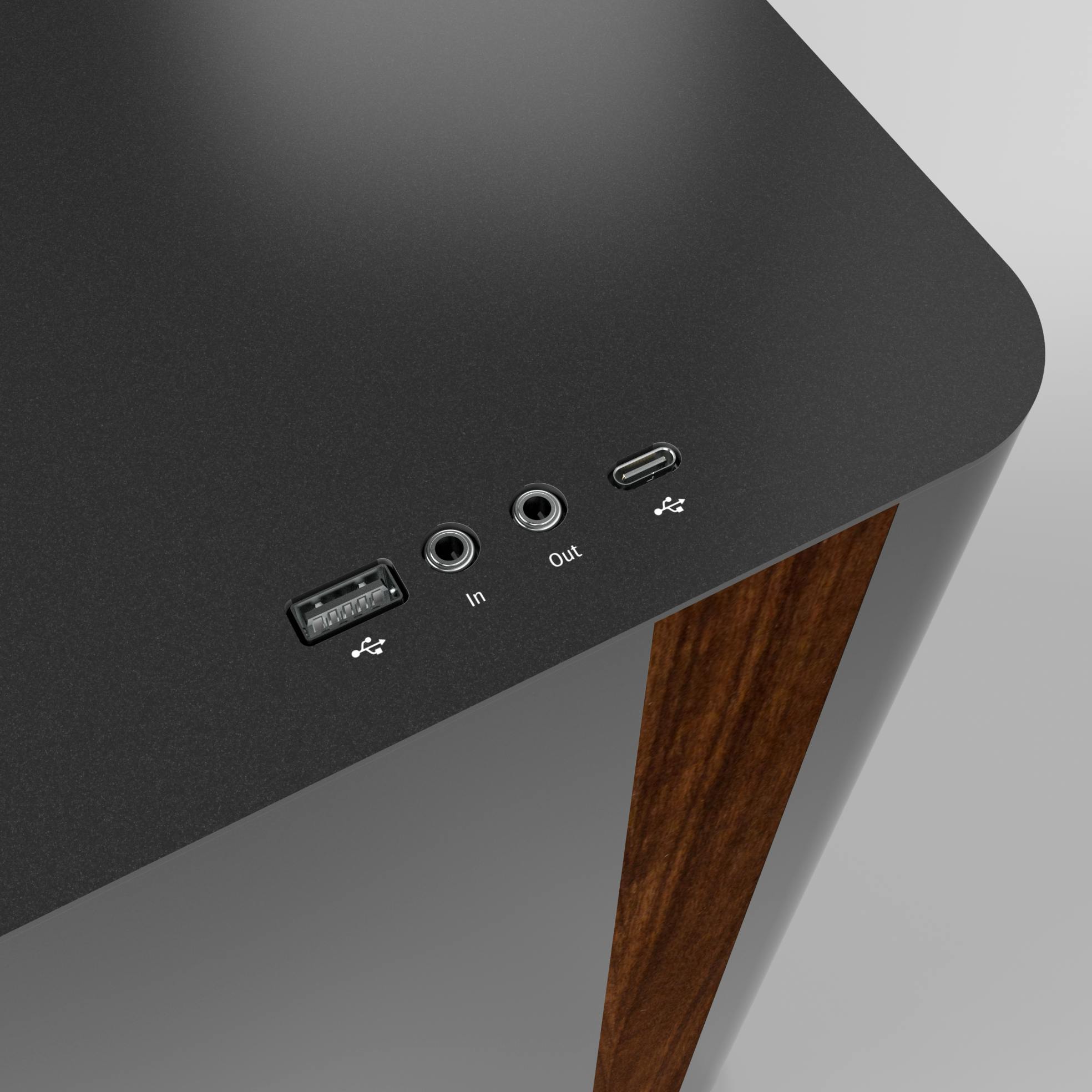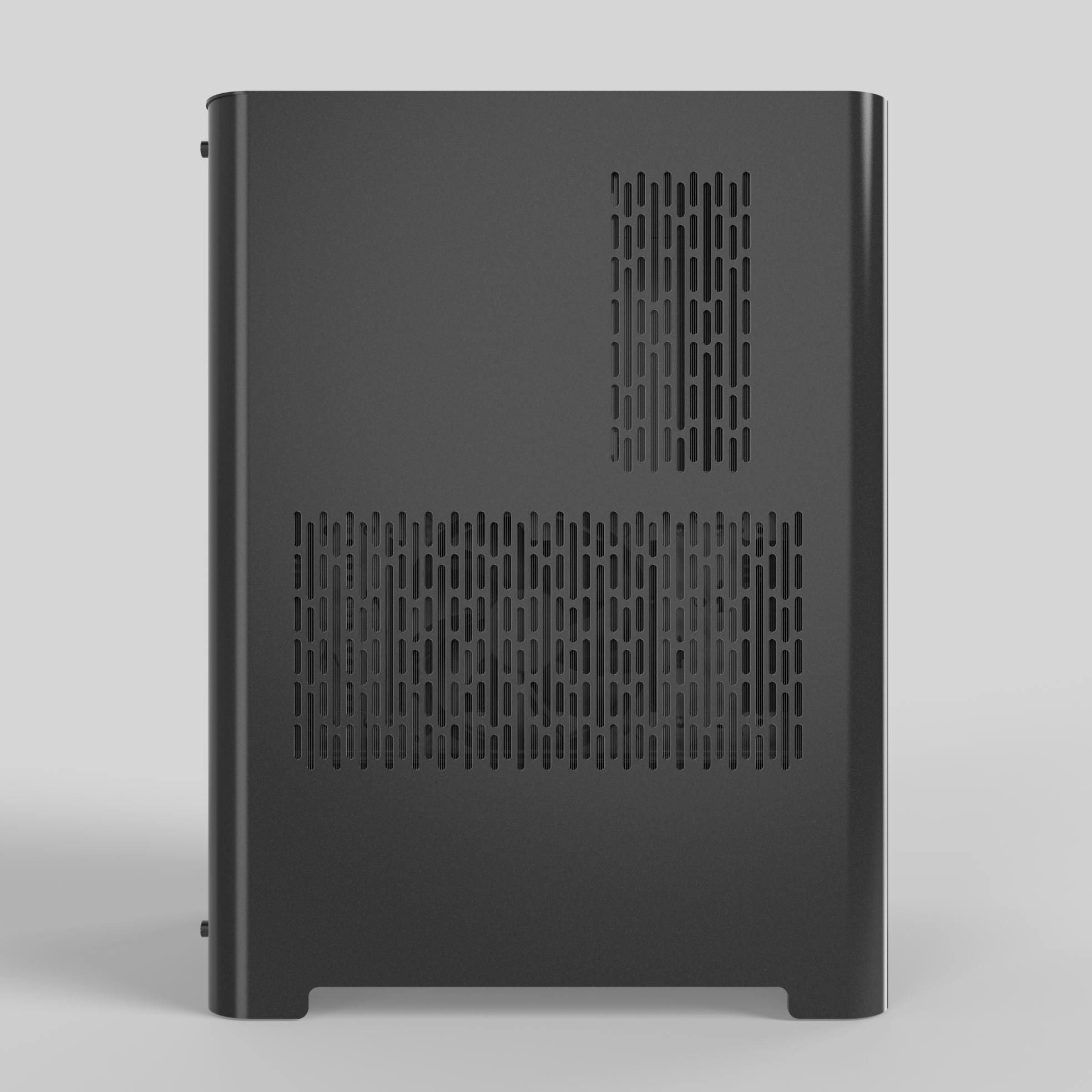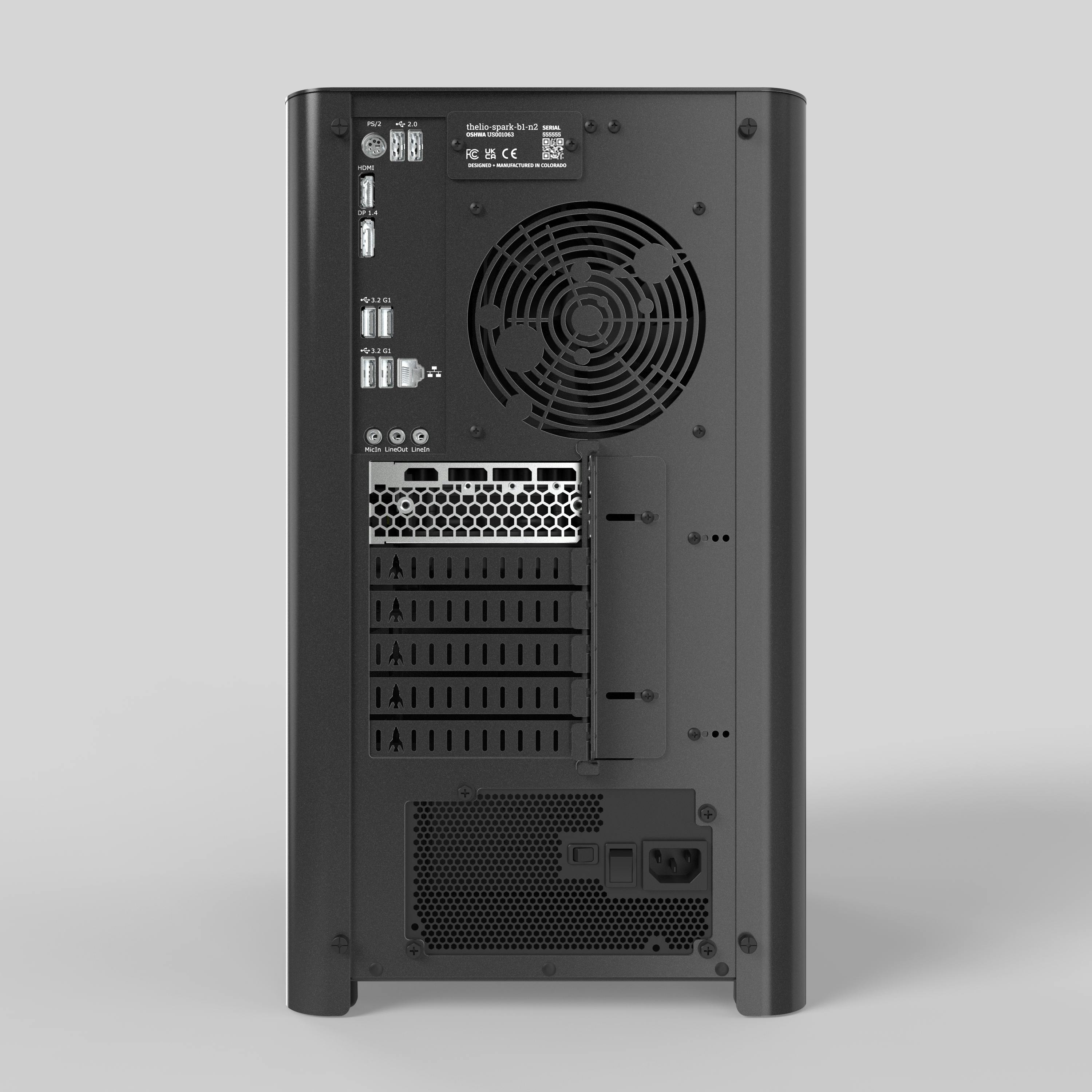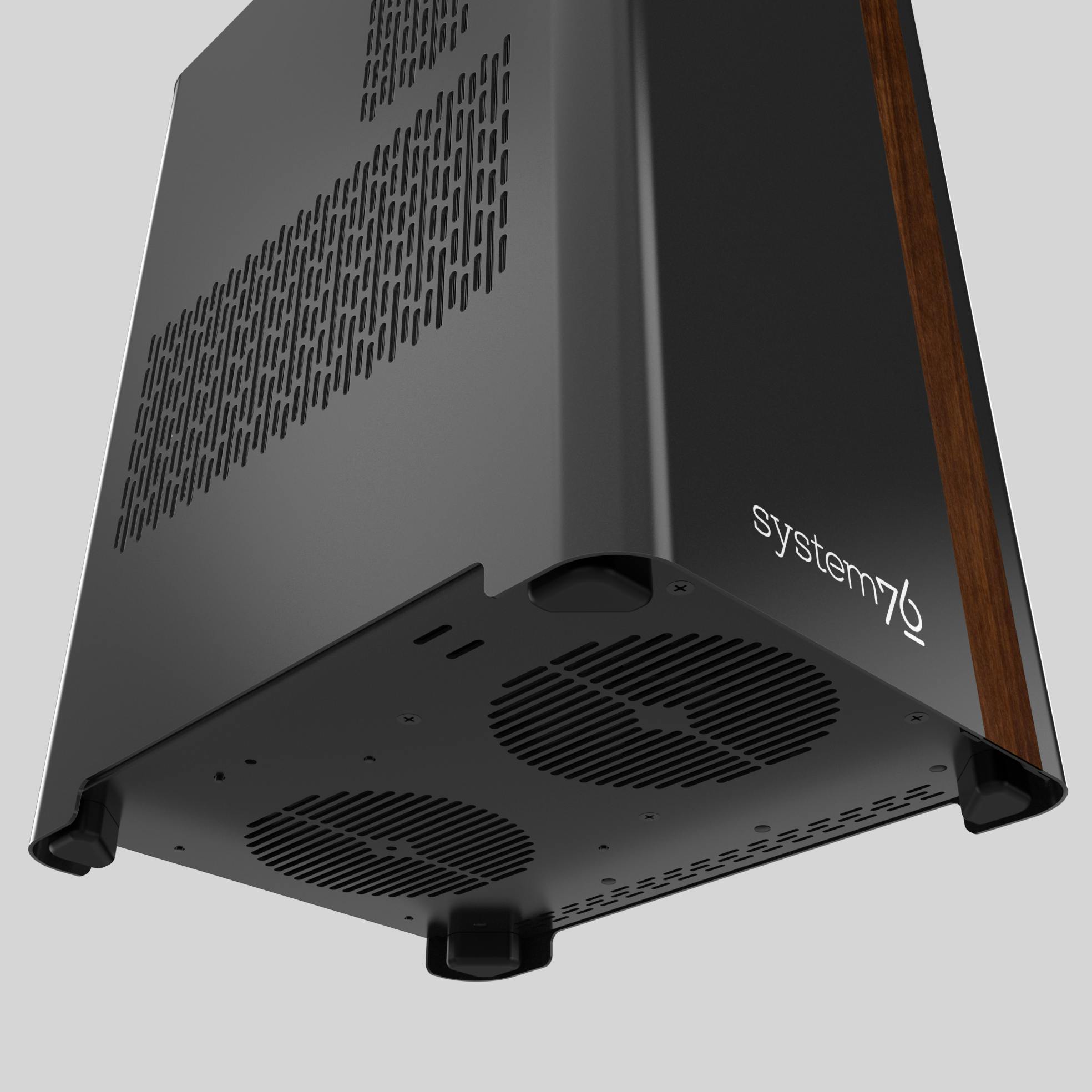 TAKE COMMAND WITH LAUNCH KEYBOARD
Save 12% on a fully customizable System76 keyboard when you configure your system with the portable Launch Lite, Launch with high-speed USB hub, or Launch Heavy with hub and NumPad.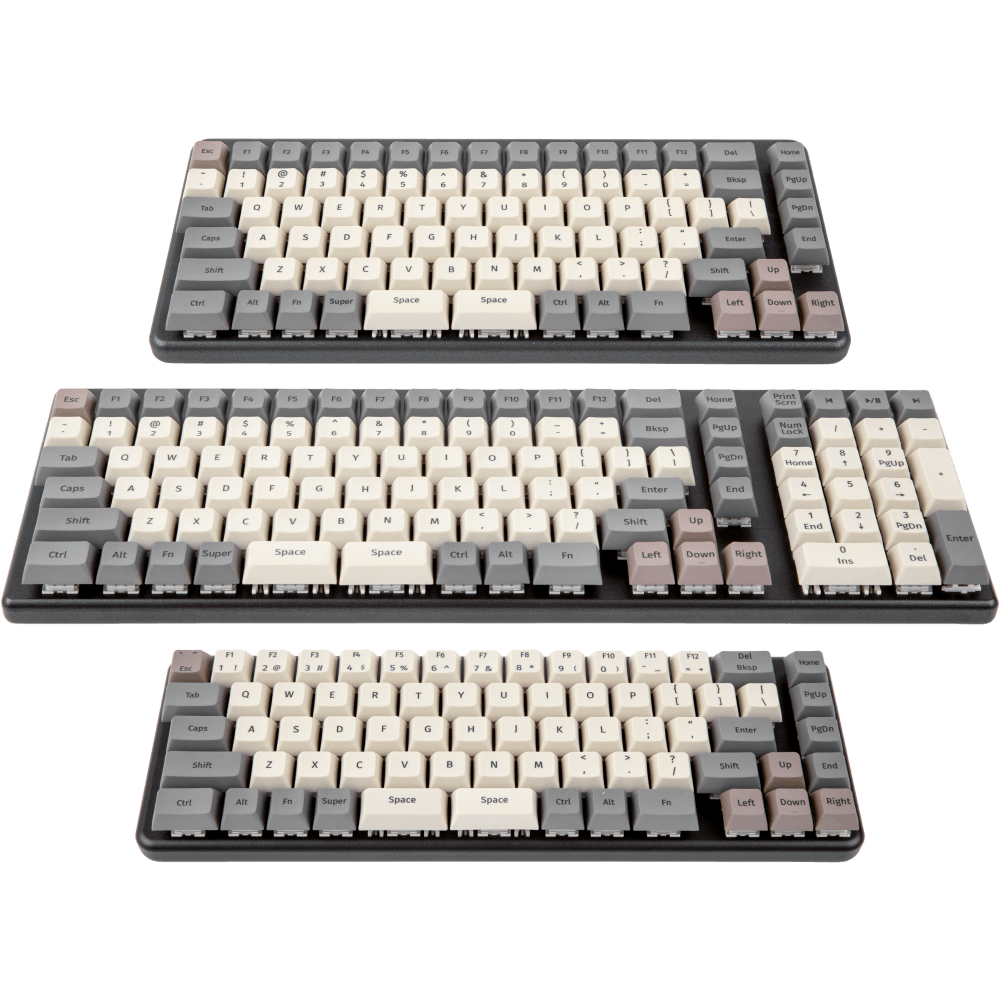 Thelio Spark
Tech Specs
Operating System

Pop!_OS 22.04 LTS or Ubuntu 22.04 LTS

Processor

12th Gen Intel

Graphics

Integrated Intel UHD graphics or Nvidia/AMD GPU

Video Ports

Integrated UHD graphics : 1x DisplayPort, 1x HDMI port

Other options are dependent on graphics selection. Most include 3x DisplayPort, 1x HDMI port.

Memory

Up to 64 GB Dual Channel DDR4

Storage

Up to 24 TB, 1x M.2 PCIe Gen4 NVMe, 1x M.2 PCIe Gen3 NVMe, 2x 2.5" SATA

Top Ports

1x USB 3.2 Gen1 (Type-C), 2x USB 3.2 Gen1 (Type A), Mic, Headphone

Rear Ports

1x PS/2 mouse/keyboard port

4x USB 3.2 Gen 1

2x USB 2.0

1x RJ-45 LAN port

Networking

1x GbE LAN, built-in Wifi 6E (a/b/g/n/ac/ax) with Bluetooth 5.2

Power Supply

600 Watt 80+ Gold Certified

Dimensions

Height × Width × Depth

17.18″ × 9.96″ × 13.03″ (436.35 × 253 × 331mm)

Model

thelio-spark-b1