Thelio Major
Thelio Major employs workstation-class components backed by quiet, effective cooling to finalize your compute-intensive projects ahead of schedule.
Marathon performance
AMD Threadripper or Intel Core-X CPU
Single or Dual GPUs
Up to 256GB RAM
Up to 88TB storage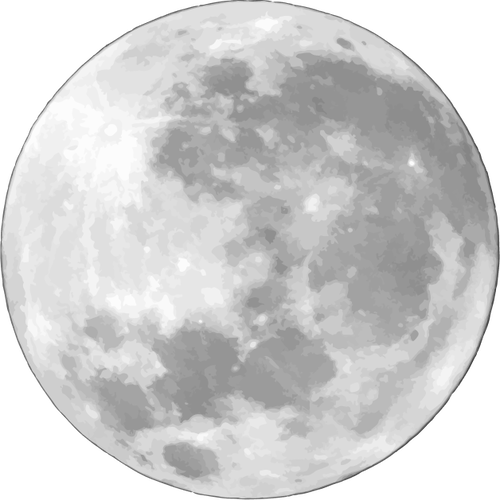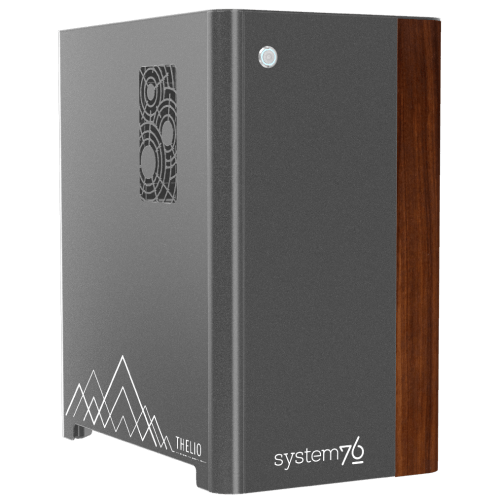 Marathon performance
AMD Threadripper or Intel Core-X CPU
Single or Dual GPUs
Up to 256GB RAM
Up to 88TB storage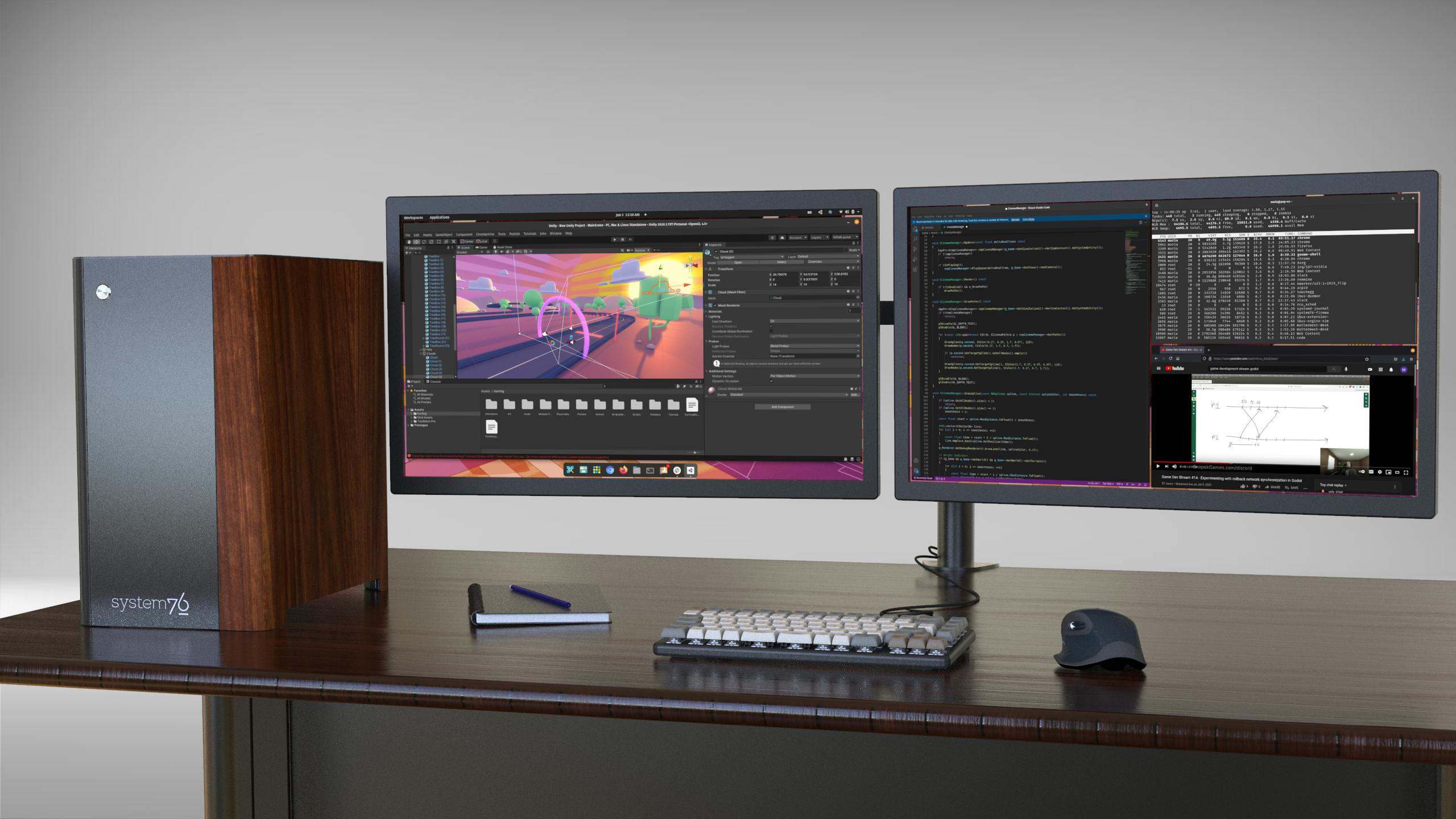 WORKSTATION-CLASS PERFORMANCE
Thelio Major is a high-end desktop (HEDT) designed with an all-star roster of components that breeze through intensive computing. We take this power even further by engineering the desktop to ensure it performs to its fullest potential.
Eager Processors
Productive HEDT CPUs like the Intel Core-X i9 or AMD Threadripper 3990X want to see your project completed as quickly as possible. With up to 64 CPU cores and 128 threads, Thelio Major drastically reduces wait times when processing your final file—no matter how many "final" versions you end up making.
Countless Cores
The more GPU cores in your desktop, the faster your project can be visualized. Thelio Major offers full-core performance with up to two NVIDIA Quadro RTX 8000 GPUs so you can model, simulate, and animate your work in record time.
Compile and Render Fast
HEDT users benefit from faster processing and reliable ECC memory. If you're frequently rendering visualizations or compiling long sequences of code, these advantages will greatly accelerate your project's timeline.
CAREFUL COOLING
Thelio Major is meticulously engineered to maximize performance and prevent throttling. Large-blade fans blow cool air up into the system. Meanwhile, copper pipes in the heat sink use phase-change cooling to move heat away from the CPU. Hot air is then expelled out the exhaust port. This bottom-up cooling system keeps your desktop running smoothly under high loads.
Optimized Ducted Cooling
After countless iterations testing fan placement, CPU duct size, exhaust port design, and other factors, we landed on the most optimal arrangement for effective cooling at low decibels.
Room for One More
Thelio Major leaves room for up to two large blower GPUs. Thanks to thermal engineering and a progressive fan curve, the heat generated by the graphics cards exhausts effectively without causing your system unnecessary stress.
Controlled Thermal Environment
Chassis-specific thermal engineering yields quiet and effective cooling in perfect balance. The Thelio IO board allows your operating system to monitor the temperature of your GPUs and adjust fan speeds for intensive computing. Large 140mm fans move air more effectively at a lower RPM, producing quieter acoustics. In short, Thelio Major is designed to prevent throttling and run efficiently at every level.
EASY SERVICEABILITY
Thelio desktops are designed to provide easy access to your motherboard for upgrades and repairs. Slip in drives, add memory, and upgrade graphics cards at will with our open hardware design.
Side Panel Access
Unscrew the lid and access everything in the system. No obstructive wires, no loose parts.
Room (and Wires) for Upgrades
Any wires you'll ever need are already provided inside the system. Thelio Major accommodates even the largest, most powerful GPUs on the market.
Easy Storage Expansion
The screw bay on the top bar houses enough screws to install the maximum number of 2.5" storage SSDs. Hot swappable drives slide in and out of the aluminum drive cage with ease.
MAKE IT YOUR OWN
Create the best system to set yourself up for success. Customize Thelio Major to fit your needs with a wide variety of HEDT component options across the board.
Intel
Intel Core-X CPUs
Up to 256GB of Memory
5 GbE and 1 GbE Ethernet
Up to 80TB of Storage
Wi-Fi 5
AMD or NVIDIA graphics
2 x Thunderbolt 3
AMD
AMD Threadripper 3 CPUs
ECC Memory for better data integrity
1 GbE Ethernet
Up to 88TB of Storage
Fast Wi-Fi 6
AMD or NVIDIA graphics
PCIe Gen 4.0 Storage and Graphics support
HANDCRAFTED IN DENVER, CO
Rigid aluminum is cut, powder coated, and molded into a light, durable chassis. From the 3-Body Problem intake to the subtle mountainscape etch, Thelio Major adds elegance and character to your desk. Personalize it with natural or stained wood veneer options.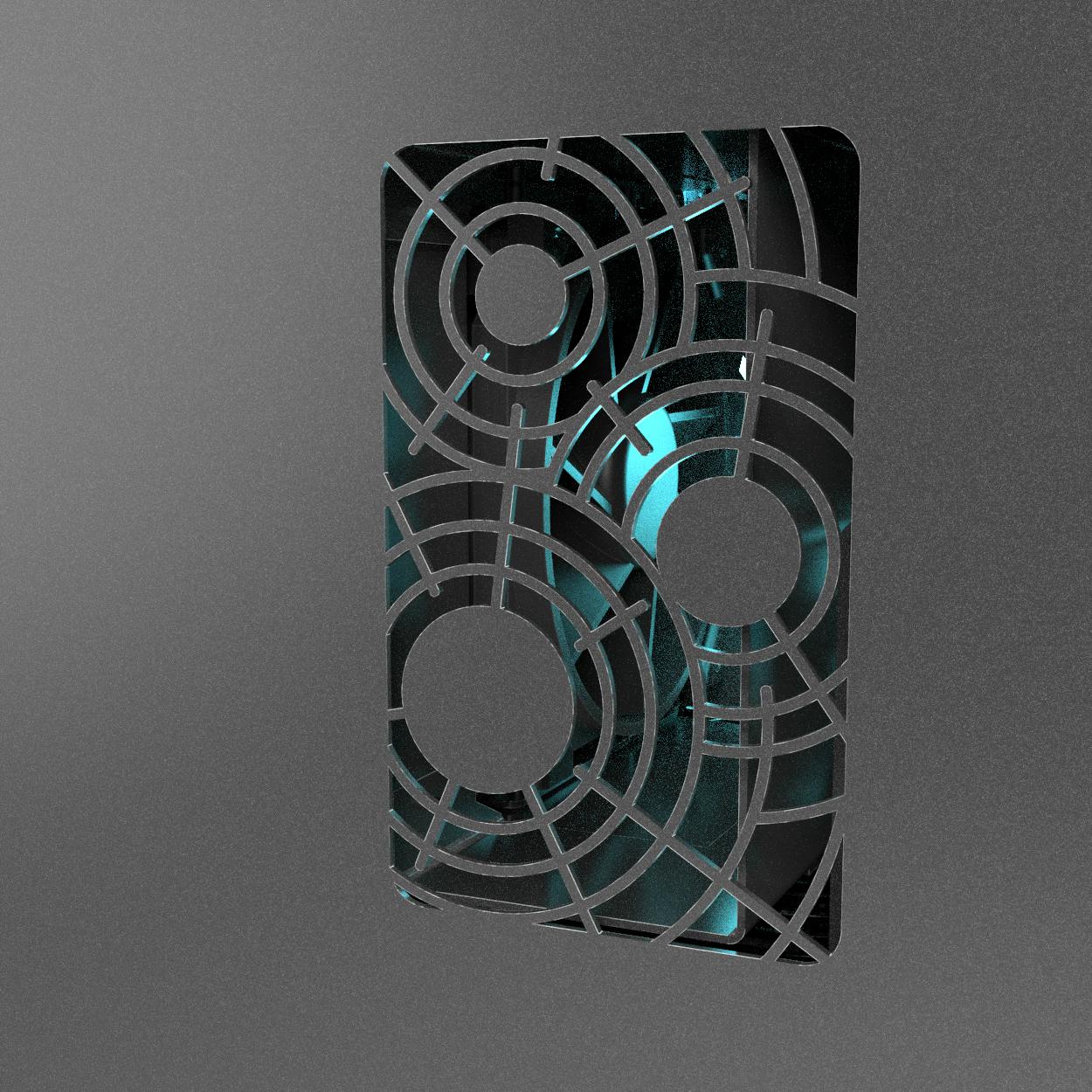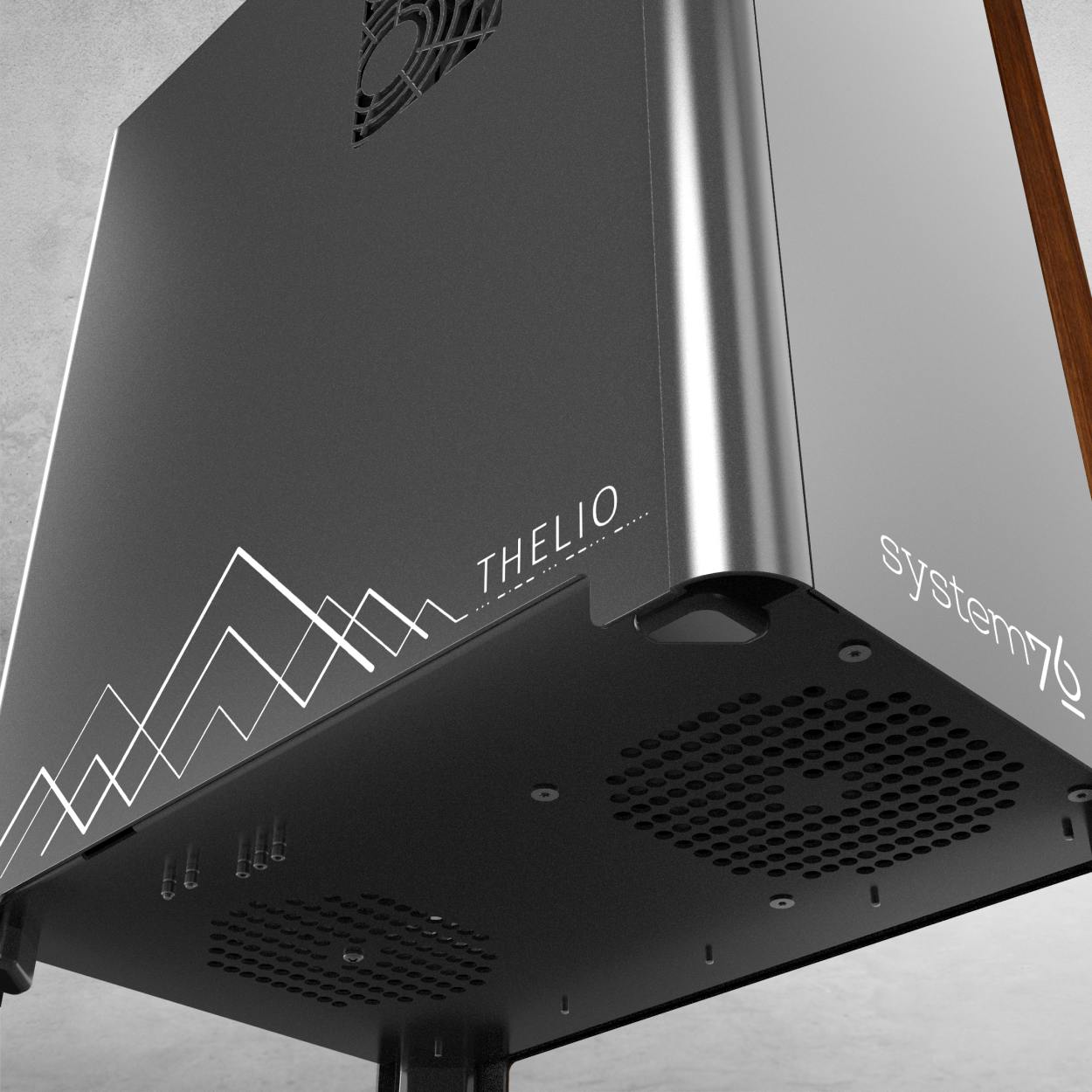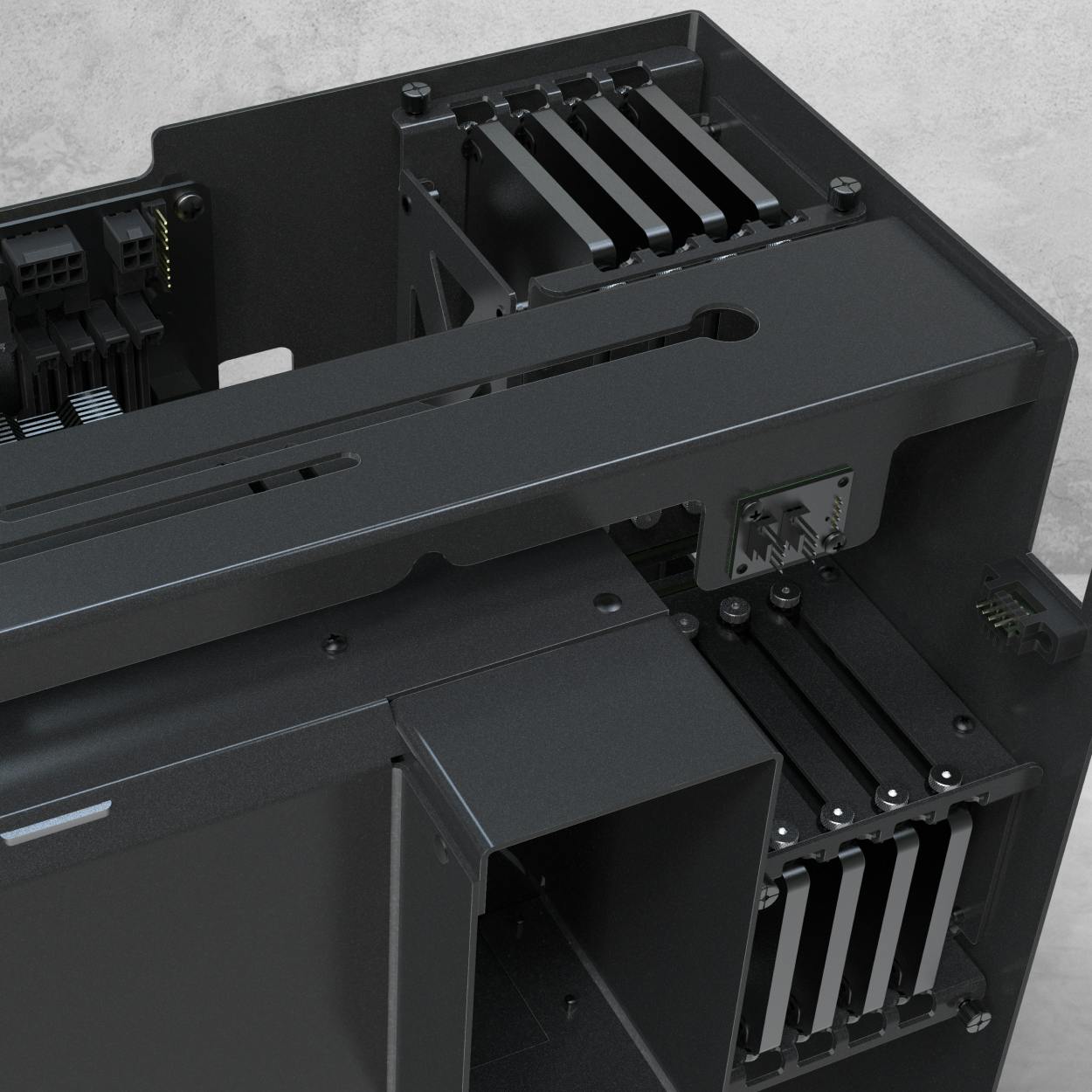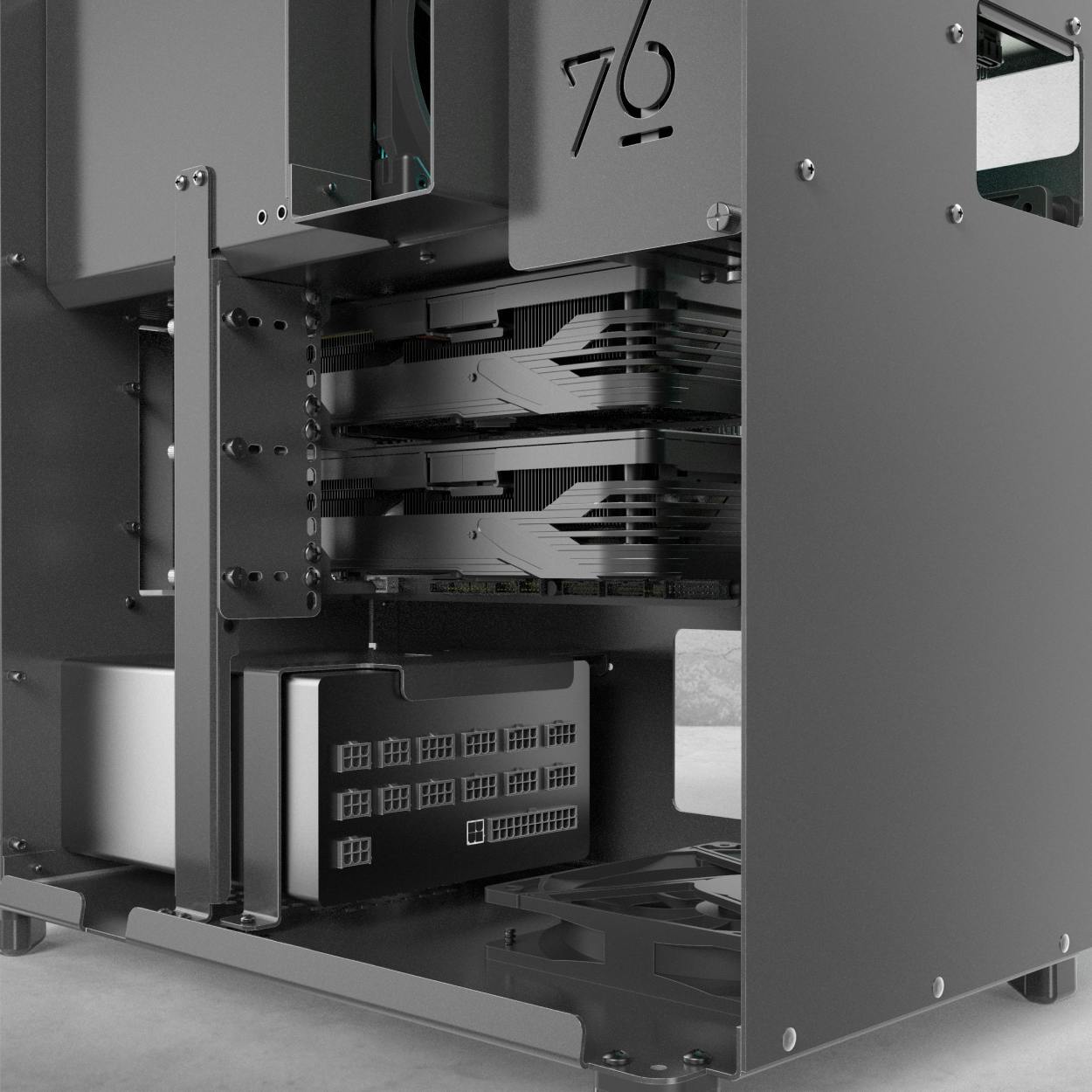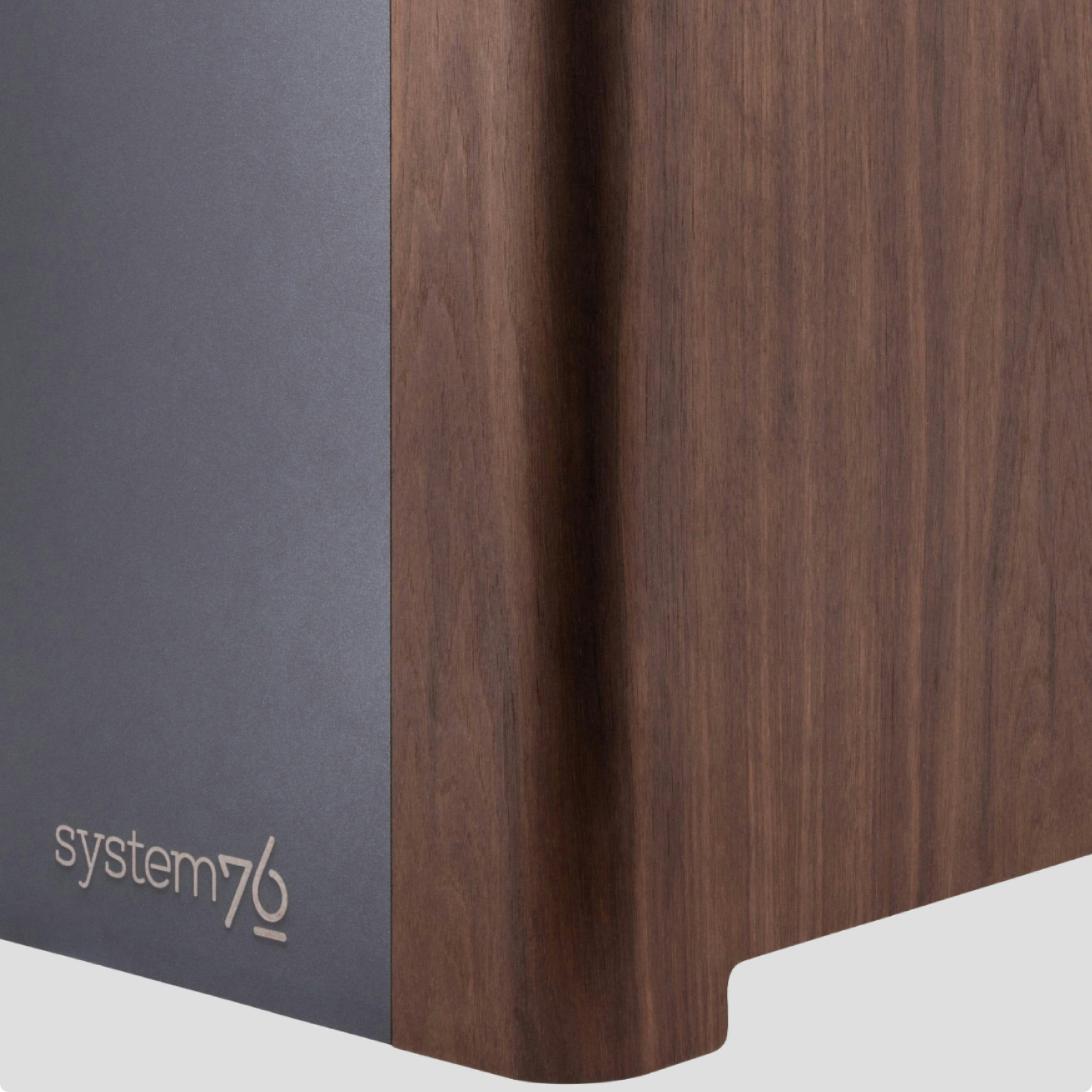 Add Ports with Launch Keyboard
Match your Thelio
Dual, high-speed USB-A and USB-C ports
Optimized for Pop!_OS
Fully configurable
Customizable colors and LEDs
Buy separately or add when configuring your Thelio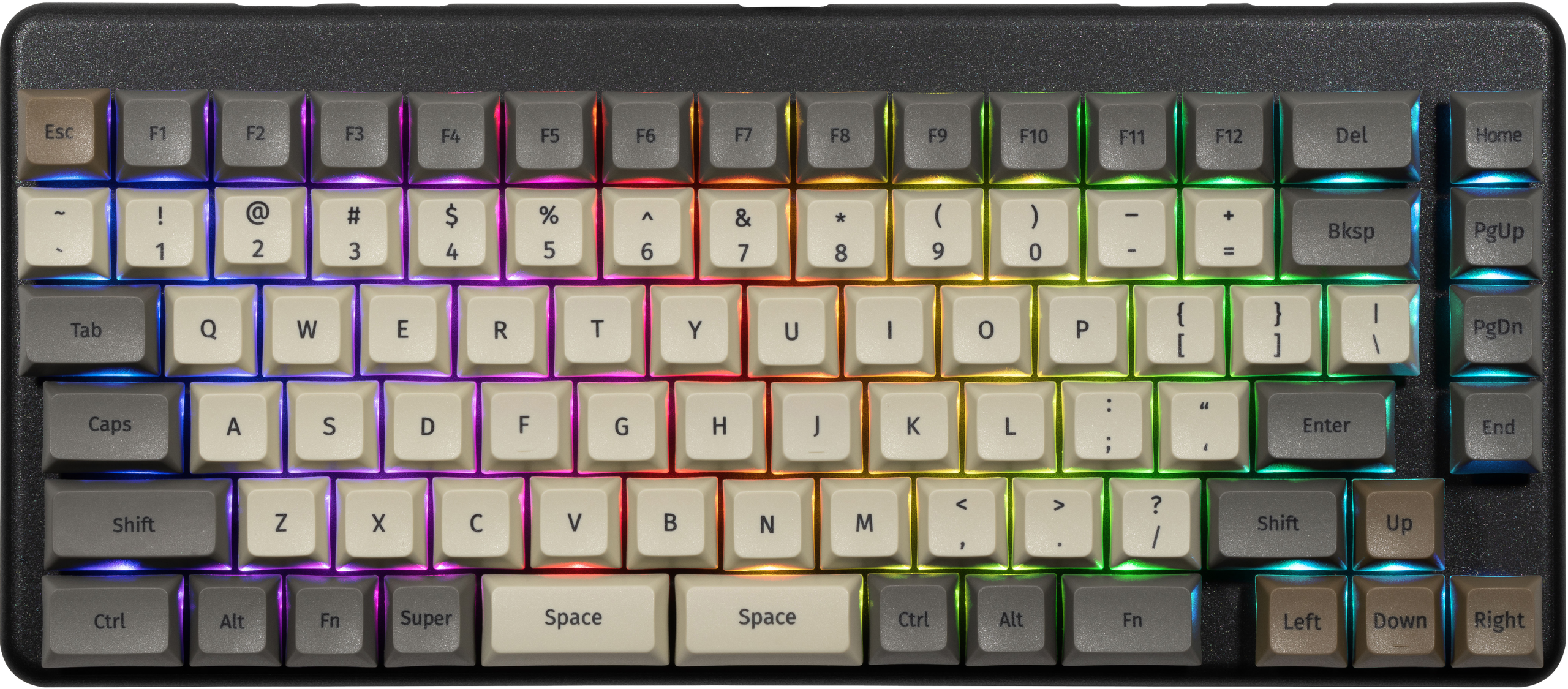 UNLEASH YOUR POTENTIAL ON POP!_OS
What could you accomplish at peak efficiency? Develop a new software feature. Finalize your animated short film. Model the latest iteration of your IOT device.
Thelio Major pairs with Pop!_OS to keep you progressing at full speed, every step of the way. Auto-Tiling, Workspaces, and Keyboard Navigation accelerate your workflow with comprehensive shortcuts.
Tech Specs
Operating System

Pop!_OS 21.10 (64-bit), Pop!_OS 20.04 LTS (64-bit), or Ubuntu 20.04 LTS (64-bit)

Processor

Intel® Core™ X series

Graphics

Up to 2× Graphics Cards

AMD® or NVIDIA® Graphics available

Video Ports

Dependent on GPU selection:

GT 710: Varies based on model

Radeon RX 6700 XT: 3 × DisplayPort, 1 × HDMI

GTX 1650: 1 × DisplayPort, 1 × HDMI, 1 × DVI

RTX 3060: 3 × DisplayPort, 1 × HDMI

RTX 3070: 3 × DisplayPort, 1 × HDMI

RTX 3070 Ti: 3 × DisplayPort, 1 × HDMI

RTX 3080: 3 × DisplayPort, 1 × HDMI

RTX 3080 Ti: 3 × DisplayPort, 1 × HDMI

RTX 3090: 3 × DisplayPort, 1 × HDMI

RTX A4000: 4 × DisplayPort

RTX A5000: 4 × DisplayPort

RTX A6000: 4 x DisplayPort

Memory

Up to 256 GB Quad Channel DDR4

Storage

Up to 80 TB, M.2 NVMe and 2.5″ SATA drives

Rear Ports

2× USB 3.2 Gen 2x2 Type C/Thunderbolt™ 3, 4× USB 3.1 Gen 1 Type A, 2× USB 2.0 Type A, 1× GBe RJ-45 Port, 1× 5 GBe RJ-45 Port

Rear Audio

5 × Audio Jacks, 1 × Optical S/PDIF out

Networking

1 × 5 GbE LAN

1 × GbE LAN

Built-in Intel® WiFi 5 + Bluetooth 5.0

Power Supply

1000W 80+ Certified (90% or greater power efficiency)

Dimensions

Height × Width × Depth

18.19″ × 10.32″ × 16.06″ (462 × 262 × 408mm)