THELIO
Thelio runs fast and leaves a small footprint, adorning the room with pristine decor.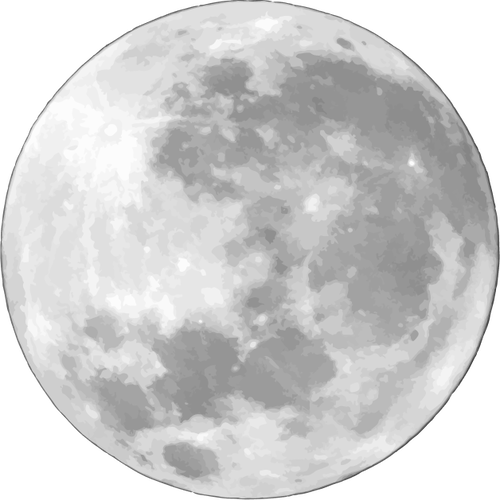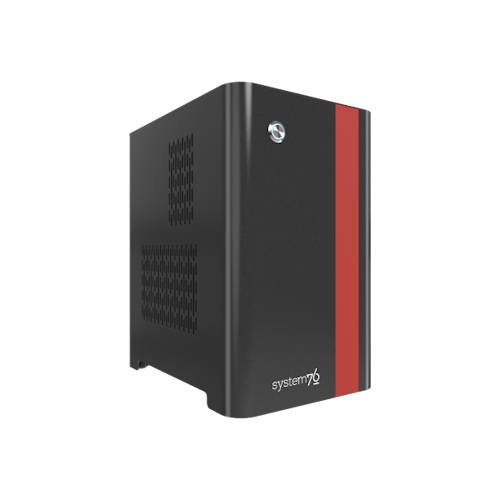 TUXMAS SAVINGS
Upgrade & Save up to $370! Plus, get a free 2024 Tux calendar with your computer thru December 26th. (Limited run. While supplies last.)
Compact Performance
Thelio occupies about as much desk space as a sheet of paper. Its small size makes room for more notes, contraptions, inspirations, and new ideas. The upgradeable interior, on the other hand, gives you room to grow.
Home Theater Decor
Why does Thelio have such a high audience score? Sufficient graphics to play large-resolution movies, ports to power a projector, storage for a large film library, and style to match your speakers. A 5-star combination for fans of cinema.
Host Virtual Game Nights
Fire up Steam or Lutris for access to thousands of multi-player games. Save Earth, win the crown, or cast Uncle Dave out into the void. He was acting awfully suspicious at lunch.
Quiet Hours, All Hours
Work late hours while leaving housemates undisturbed. Thelio uses large-bladed fans and custom ducting for effective cooling that's virtually silent.
Easy Serviceability
Thelio desktops are designed to provide easy access to your motherboard for upgrades and repairs. Slip in drives, add memory, and upgrade graphics cards at will with our open hardware design.
360° Accessibility
Unscrew the lid and access everything in the system. No obstructive wires, no loose parts.
Pre-Wired for Upgrades
Any wires you'll ever need are already provided inside the system. To level up your graphics power, simply plug in your new GPU and fire up your game library. An optional side intake fan prevents throttling with large graphics cards like the RTX 4060 Ti.
Easy Storage Expansion
The screw bay on the top bar houses enough screws to install the maximum number of 2.5" storage SSDs. Hot swappable drives slide in and out of the aluminum drive cage with ease.
Swappable accent colors
Let your alter ego shine with swappable color accent panels on Thelio! Ponder with Neptune Blue, or use Martian Red to rise to the challenge. And when the day is done, Farout Pink will help you blow off steam on Steam.
HANDCRAFTED IN DENVER, CO
Rigid aluminum is cut, powder coated, and molded into a light, durable chassis. From the Solar System exhaust commemorating the UNIX Epoch to its arcade-style power button, Thelio adds elegance and character to your desk.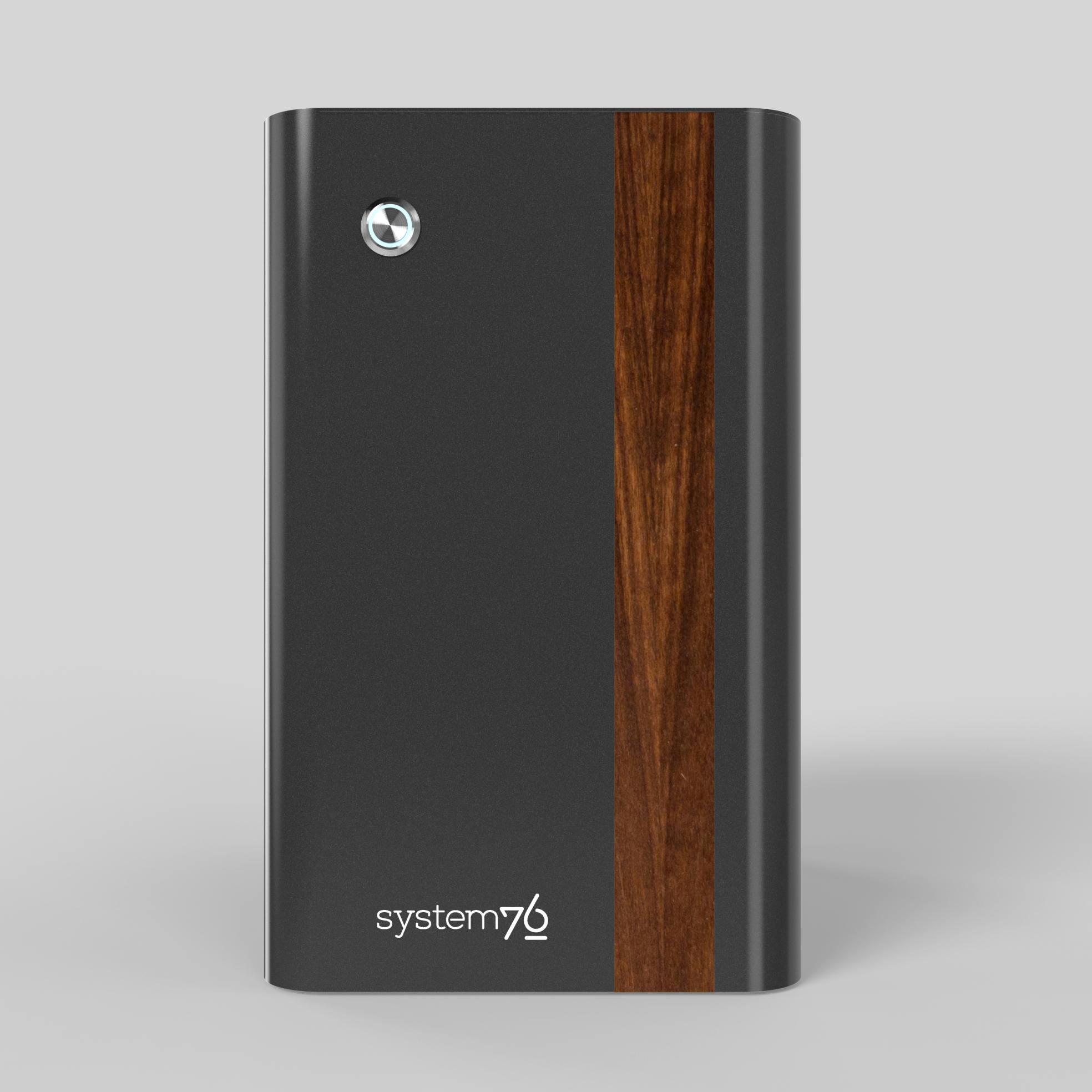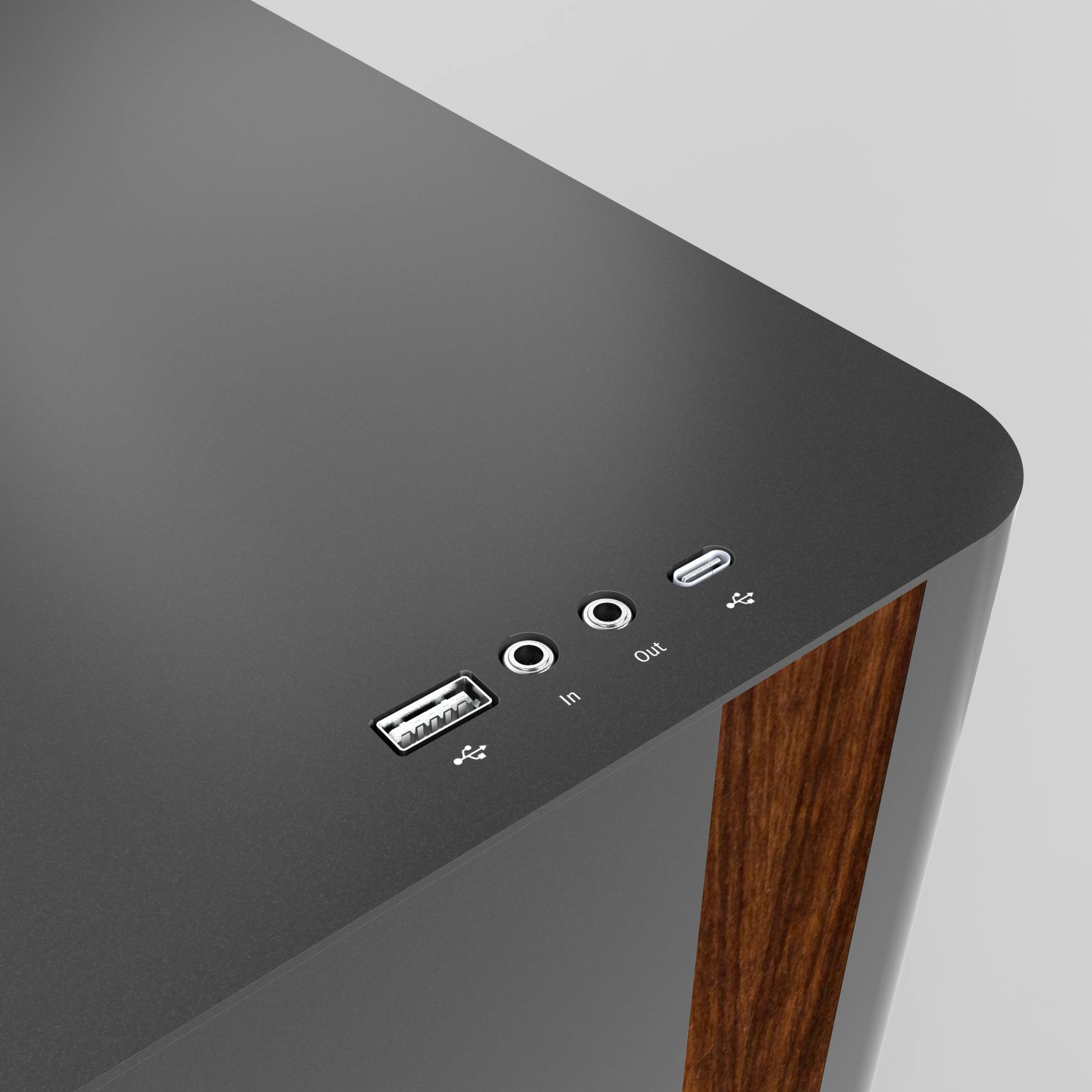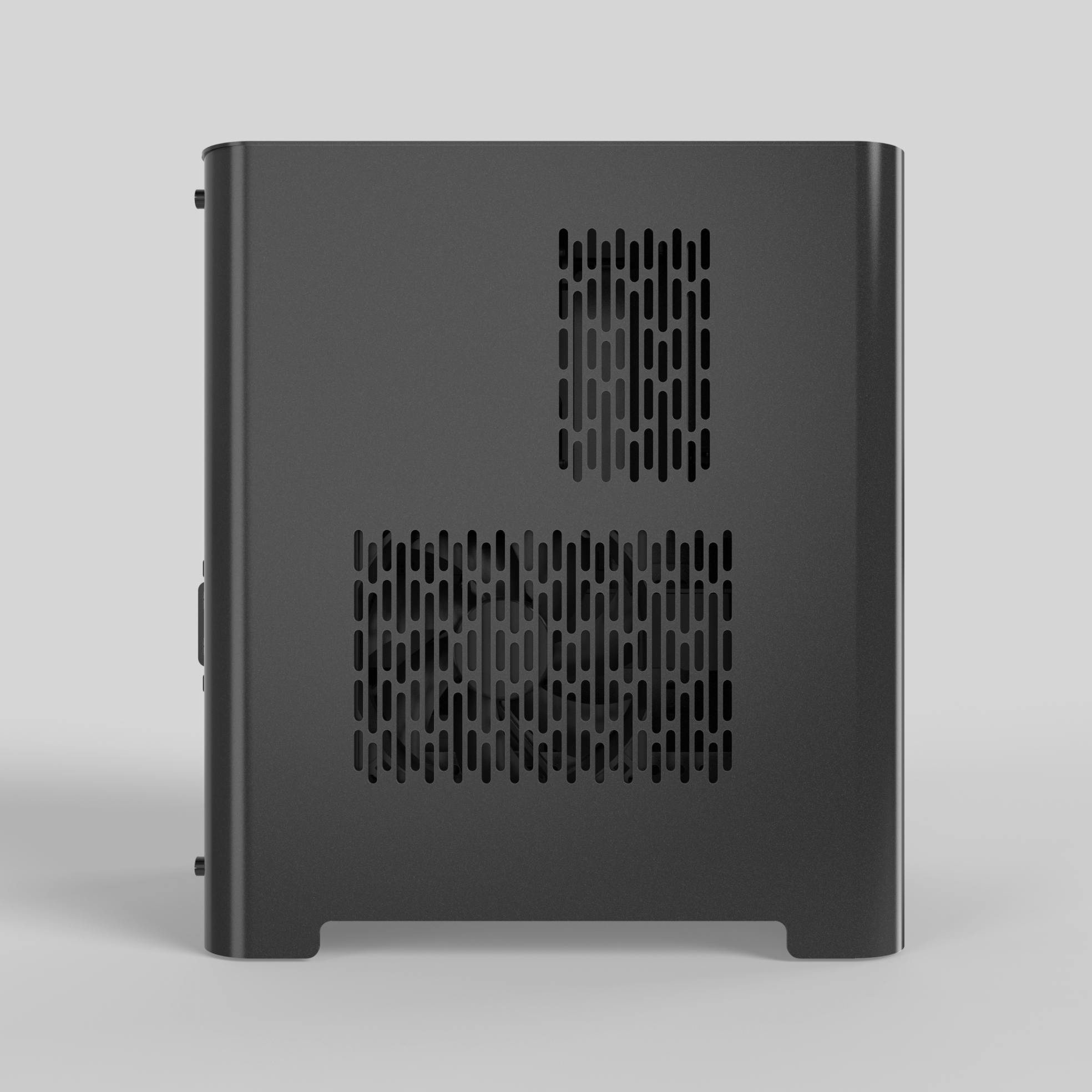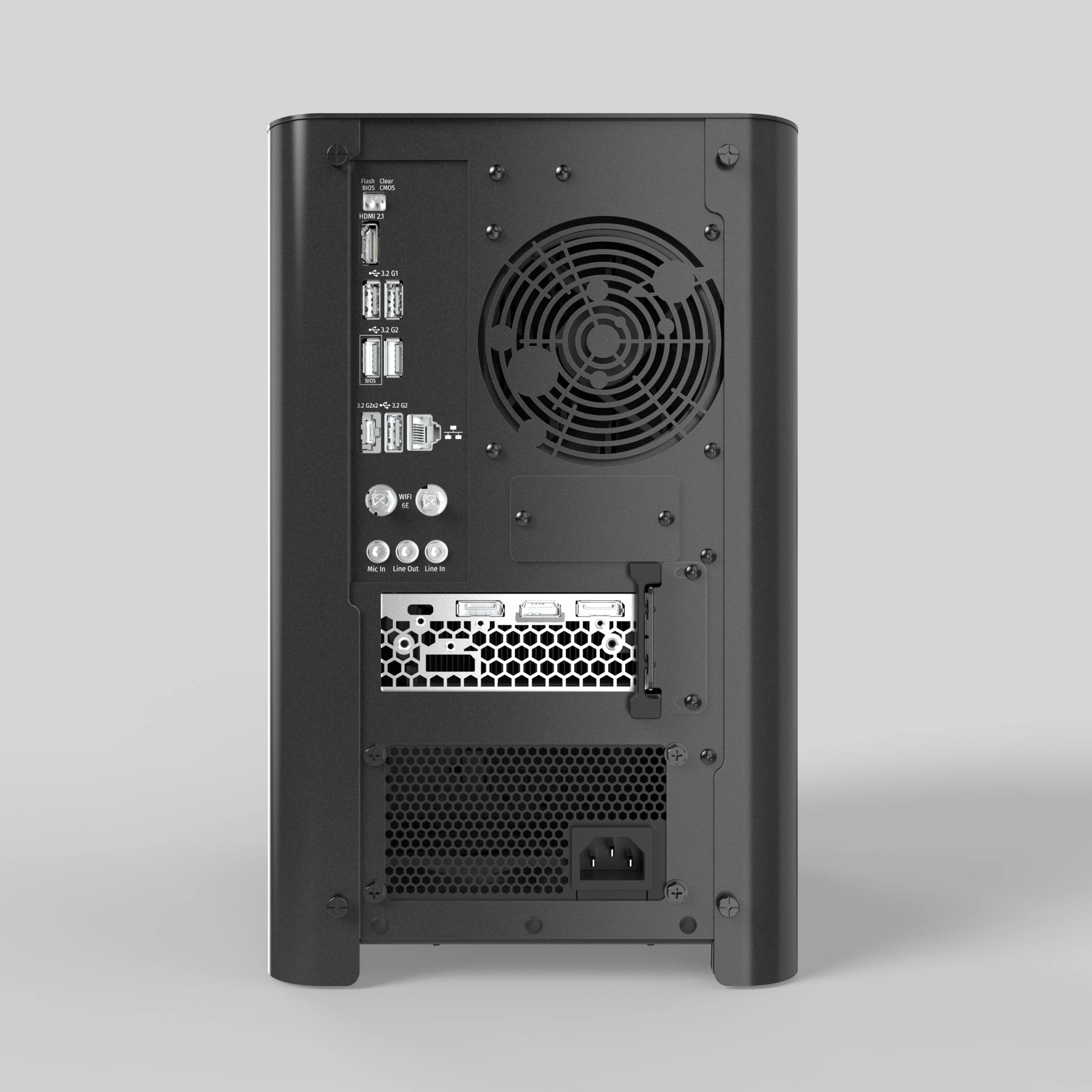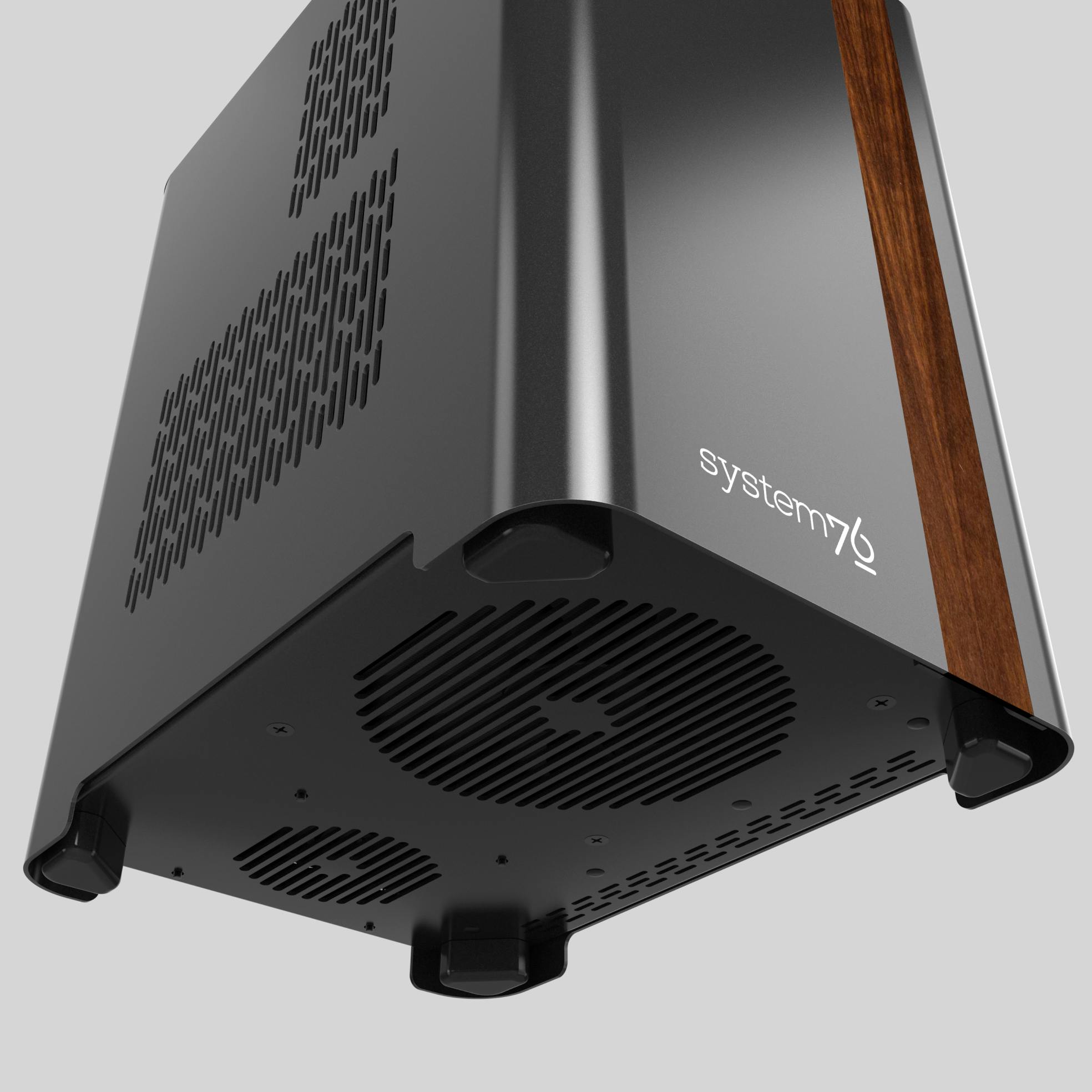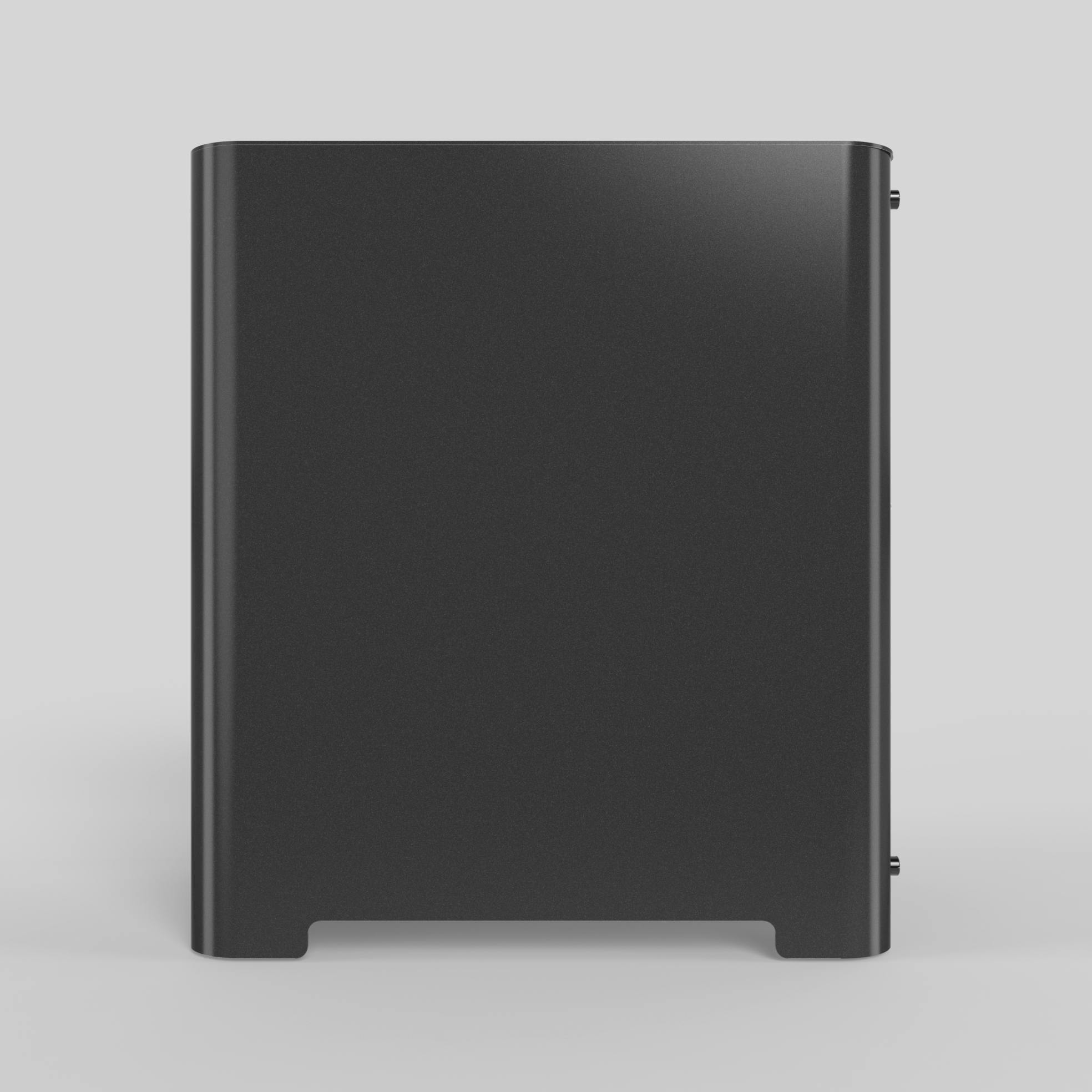 TAKE COMMAND WITH LAUNCH KEYBOARD
Save 12% on a fully customizable System76 keyboard when you configure your system with the portable Launch Lite, Launch with high-speed USB hub, or Launch Heavy with hub and NumPad.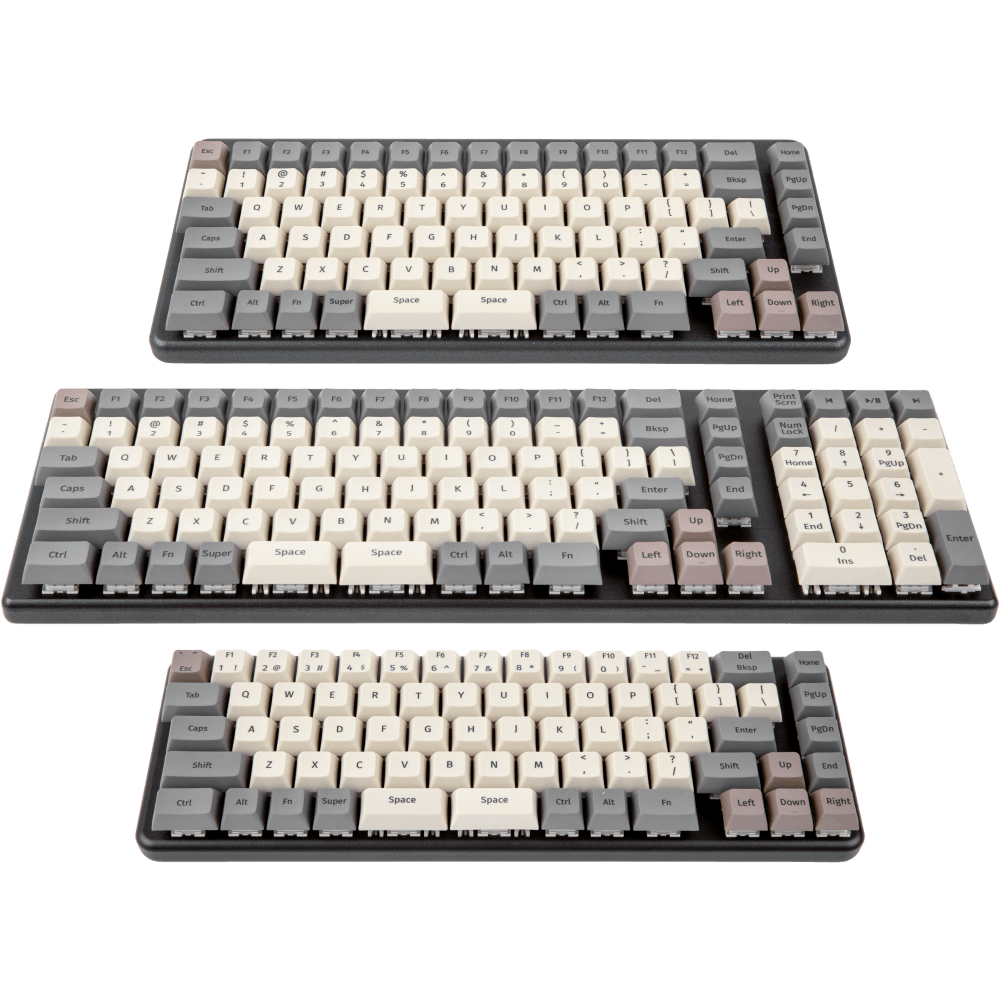 Thelio
Tech Specs
Operating System

Pop!_OS 22.04 LTS or Ubuntu 22.04 LTS

Processor

AMD Ryzen 7000 Series

Graphics

AMD integrated graphics or Nvidia/AMD GPU

Video Ports

Integrated graphics: 1x HDMI

Other options are dependent on graphics selection. Most include 3x DisplayPort, 1x HDMI port.

Memory

Up to 64 GB Dual Channel DDR5

Storage

Up to 32 TB, 2x M.2 PCIe Gen4 NVMe, 2x 2.5" SATA

Top Ports

1x USB 3.2 Gen2 (Type-C), 1x USB 3.2 Gen1 (Type A), Mic, Headphone

Rear Ports

2x USB 3.2 Gen 1 (Type-A), 3x USB 3.2 Gen 2 (Type-A), 1x 2.5Gbps LAN, USB 3.2 Gen2x2 (Type-C)

Rear Audio

Mic, Line out, Line in

Networking

2.5GbE, built-in Wifi 6E (a/b/g/n/ac/ax) with Bluetooth 5.2

Power Supply

650W 80+ Certified (90% or greater power efficiency)

Dimensions

Height × Width × Depth

12.87″ × 8.15″ × 11.46″ (327 × 207 × 291mm)

Model

thelio-r3
Other Everyday Computing Options